The 2020 Lexus RC F and RC F Track Edition are just about to arrive in Australia, bringing boosted value, and, in the case of the Track Edition, a more hardcore edge.
To start with, Lexus Australia is offering two main variants of the 2020 RC F, based on the updated standard 2019-2020 RC. The base model helps to see the opening price drop by $3600, and buyers can option up for three different enhancement packs. There's also of course the introduction of the Track Edition, bringing together some of the features of the upper-most enhancement pack offered for the regular model.
Lexus initially revealed the 2020 model earlier this year, at the Detroit auto show. For the regular RC F, Lexus has made some revisions to help reduce the kerb weight. As such, the rear drive axles are now hollow instead of solid, the air compressor is smaller, and the intake manifold is revised and 7.0 per cent lighter.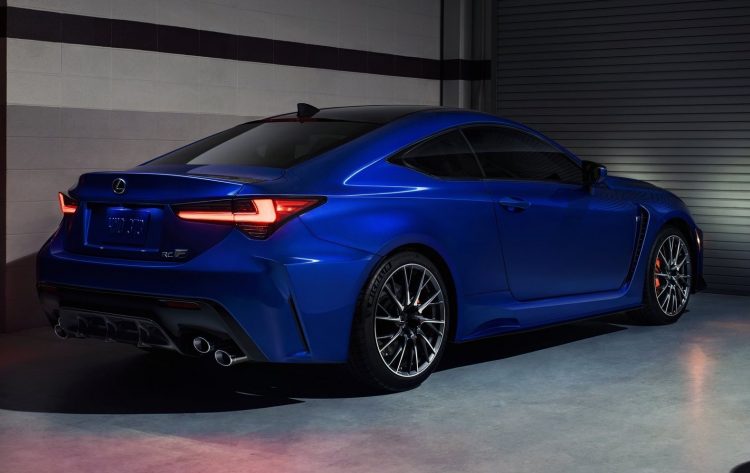 Some suspension components have also been swapped for aluminium ones, such as the upper brackets and toe control pieces. Speaking of the suspension, Lexus engineers have applied some fine-tuning, adding stiffer bushings at the rear, and the steering rack and engine mounts are now more solid. These changes help to reduce the kerb weight by around 15kg, and improve handling response.
No major changes are made under the bonnet, leaving the beautiful-sounding 5.0-litre naturally aspirated V8 in its 351kW and 530Nm state of tune. However, its secondary intake opens much earlier in the rev range. In fact, it opens at 2800rpm instead of 3600rpm. This should help to boost low-end response. Also helping with response, the final drive ratio is quicker, jumping from 2.93:1 to 3.13:1. A quicker ratio here should come in handy, giving it better acceleration off the mark and shorter gear shift gaps.
As for getting off the mark, Lexus has introduced a launch control technology. As you may have seen in our usual 0-100km/h tests, the main hurdle stopping the RC F from achieving even quicker sprints is the ability to jump off the line. Launch control, activated at the touch of a button, helps to see the official 0-100km/h claim drop to 4.5 seconds (we have previously achieved 4.9 seconds in the 2018 model).
If it's hardcore driving that you love, you need the new RC F Track Edition. This comes with a number of bespoke components, all aimed at improving the luxury sports coupe's performance on and off the track. You get new Brembo brakes with carbon ceramic discs, BBS forged alloy wheels that reduce unsprung mass by 25kg, and a number of carbon fibre parts, including front intake, bonnet and roof, and rear wing. There's even a titanium exhaust system the shaves 6kg, which should also make for an even more thrilling soundtrack.
Overall, Lexus says the parts reduce the kerb weight by 65kg, resulting in a final figure of 1715kg. As such, its 0-100km/h sprint time is claimed at 4.3 seconds. However, it's not purely about outright acceleration, revisions also help to improve agility and cornering performance. Lexus chief executive Scott Thompson spoke of the new model, saying:
"Offering a more aggressively priced RC F and a more aggressively dynamic RC F Track Edition is an ideal twin-strategy in this performance-loving Australian market. These highly sophisticated, proudly unique normally aspirated V8-powered coupes have never been better represented than after such comprehensive upgrades."
Lexus Australia is launching the 2020 RC F lineup in May, with prices starting from the following (excluding on-road costs):
2020 Lexus RC F: $134,129
2020 Lexus RC F Track Edition: $165,690