With Nismo set to introduce a very special and very rapid tuned production version of the already-savage Nissan GT-R, we're all waiting to see what kind of performance it will offer. There's now word the car will be able to crack 0-60mph (0-97km/h) in an out-of-this-world 2.0 seconds flat.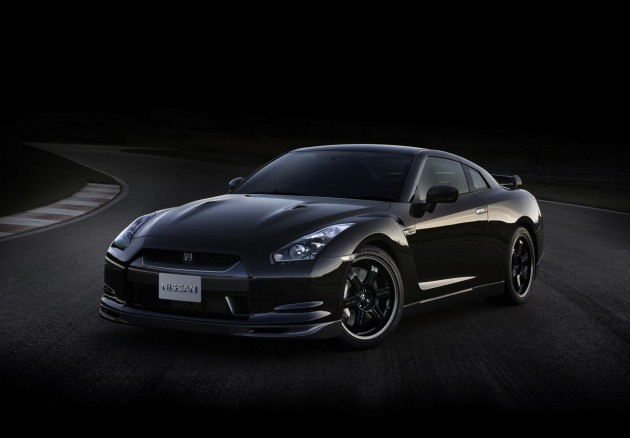 Nothing is official just yet, but when you start to add up the maths, it doesn't seem too far out of reach; the current regular GT-R, with its 3.8-litre twin-turbo V6 with 404kW, is able to cover 0-100km/h in just 2.7 seconds.
The Nismo version is set to come with an extensive range of performance revisions, including lighter weight components made from carbon fibre. This is expected to reduce the car's overall weight (1700kg standard), and subsequently, improve its power-to-weight ratio.
Not only that, the new variant will feature a boosted engine with some increases in power and torque. Nismo hasn't specifically mentioned what kind of numbers, although, Nissan executive vice president Andy Palmer has said it will offer "extra kick" over the regular model. There's been talk of power tipping the 425kW mark.
According to a recent Auto Express report in the UK, the Nismo GT-R will become the quickest accelerating production car in history. An insider apparently revealed the sprint time to the publication at the recent Goodwood Festival of Speed.
Nismo will be teaming up with Williams Advanced Engineering to develop the car. Interestingly, an engineer told Auto Express that the GT-R has plenty of room for more performance. The engineer said,
"You'd be surprised at how much room for improvement there is – even with a car like the GT-R. Where you expect it's all been tuned to the maximum, it's actually easy to make big gains."
For anybody who has been lucky enough to drive or even ride in a normal GT-R, they can tell you just how savage 2.7 seconds is. For a production car to cover it in around 2.2 seconds (converted from the 0-60mph time) will be nothing short of amazing. Exotic supercars of the near future will have some serious catching up to do.
UPDATE: In regards to a possible Australian market introduction, Nissan Australia is still investigating the project. Nissan Australia corporate communications manager Peter Fadeyev spoke with PerformanceDrive, saying,
"While we consider all available products for our market, at this time there are no plans to bring that particular variant to Australia. We already have three great GT-R variants – the Luxury Edition, the Premium Edition, and the Black Edition."
As for the Nismo brand, Fadeyev said,
"It's not confirmed to come to Australia but it has been under investigation for some time. Launching a standalone band under the Nissan umbrella, such as Nismo, is quite an extensive project, far more than simply offering merchandise."
He said the local market has a very strong appetite for performance brands that are part of an OEM, and that Australia is a good market for something like Nismo, however, "we're still instigating that project".
(GT-R V-Spec shown)