Images that appear to be official patent sketches of a possible Audi 'RS1' performance hatch have surfaced online, hinting towards a potential production run in the not-too-distant future.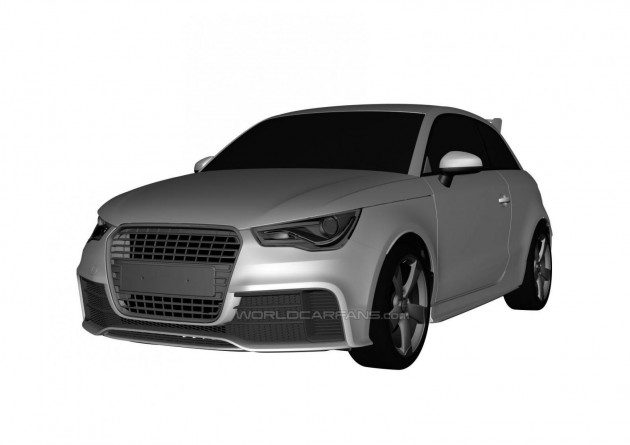 Audi has previously thought about doing such a model, and even went to the extent of building a one-off concept version called the Audi clubsport quattro Concept. These images, which were first dug up by worldcarfans, show a similar sort of layout as the concept.
At the front there's a distinctive 'RS'-style bumper bar and lower spoiler section, while each front corner sports a set of large and aggressive air intake clusters.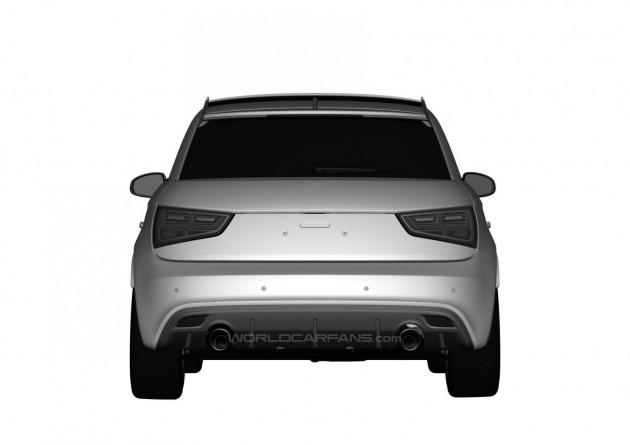 It's a similar sort of story at the back, with a large roof/hatch-mounted spoiler and a chunky rear diffuser and a twin-outlet exhaust system giving it a definite high performance character.
It is only early days, and at this stage Audi has made no official announcement in regards to producing such a model. We'll be sure to keep you updated though.
If these images are legitimate and it does make it to production, a likely engine candidate is the 2.0-litre TFSI turbocharged four-cylinder producing 188kW – the same engine as seen in the Volkswagen Scirocco R. Equipped with all-wheel drive the RS1 would be a fantastically fast power rocket.