Ford has just announced an additional two years of production for its sold-out Ford GT supercar, adding 500 units. This should help to alleviate some of the stress for those rejected in the initial application process.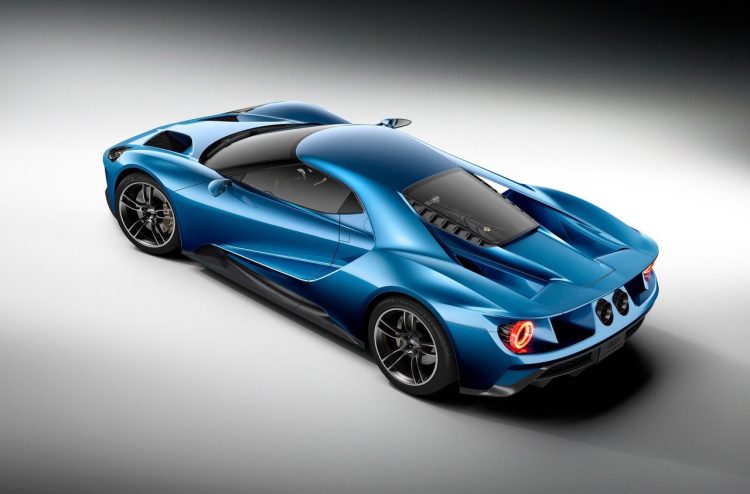 The announcement came over the weekend, with Ford confirming it will double the GT's production run, from two to four years. Earlier in the year, Ford opened an application process for potential buyers to submit their expressions of interest and secure one of the 500 GT units. Ford's program was inundated with more than 6500 applications.
Ford was then forced to mail 6000 rejection letters to those who had submitted an application but didn't make the cut. To what must be pure elation from those who had been rejected in June, the additional units will give those who missed out yet another shot, but the competition in still fierce.
Ford judged applicants earlier in the year on criteria like previous Ford ownership (with previous Ford GT ownership almost guaranteeing an order), as well as emphasising it is looking for individuals that will actually drive their GT and best represent the Ford marque, rather than garage it for a lifetime.
Ford has said that applicants that didn't receive a letter of approval will "need to update their request", essentially re-apply for the Ford GT. The first of the two additional years is slated to serve original applications that were placed on a waiting list, as well as commencing construction on the second batch. Dave Pericak, global director at Ford Performance, said:
"While we can't build enough Ford GTs for everyone who has applied, we are going to produce additional vehicles in an effort to satisfy more of our most loyal Ford ambassadors. We want to keep Ford GT exclusive, but at the same time we know how vital this customer is to our brand."
The additional units could be the result of Ford's racing program being extended until 2019 following a strong 1-3-4 finish at this year's 24 Hours of Le Mans. In terms of a historical context, Ford and the 24 hours of Le Mans have a very strong relationship. Ford's executive vice-president Raj Nair said:
"Ford GT has racing in its blood. The road car and race car will live on, side-by-side, for the next four years – providing ample opportunity to test and prove innovative new technologies both on and off the track. The stated goal of our Ford GT program was to win Le Mans, and we're very proud that we were able to do that in our first year. To commit to a full, four-year assault on both the IMSA and WEC championships shows how serious we are about taking Ford GT racing around the world."