A new racing series will kick off next year, marking the dawn of serious alternative-power motorsport. Called Formula E, the series will tour the world with ten separate 'e-Prix' races.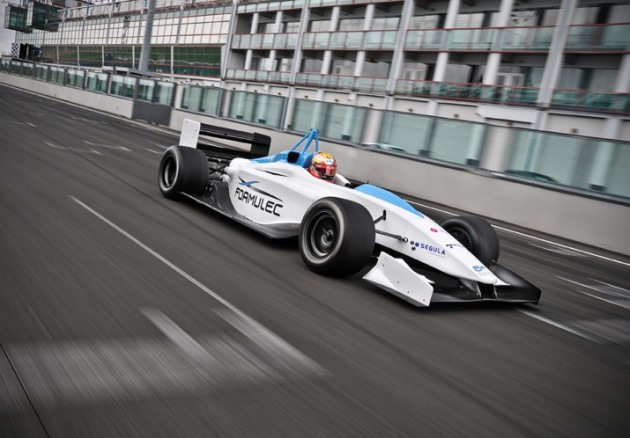 The new FIA-approved series will use a lineup of completely electric vehicles (EV), in the shape of open-wheeled Formula-type racers. Built by Spark Racing Technology, 42 cars have been acquired by Formula E Holdings.
One of the cars will be reserved for the FIA for crash testing purposes, while another will be used for testing. The rest of the 40 racers will go to 10 teams, with four cars each.
The full-charge range of Formula E cars is unknown, however, e-Prix races will include laps that are 2.5-3.0km long. The cars are capable of covering 0-100km/h in just 3.0 seconds, with a top speed of 220km/h. Michelin will be the official tyre supporter of the series.
Eight of the ten e-Prix events have been confirmed, and will take place at London, Rome, Beijing, Malaysia, Los Angeles, Miami, Buenos Aires.
Click play below to see the eerily mute electric racer perform some donuts for a crowd in Los Angeles.