Sports sedan fans will be excited to hear there is a 2020 Hyundai Sonata N-Line in the works, with a new 2.5-litre turbo engine, known as the 'Theta-III', likely to give the variant bespoke power from the rest of the range.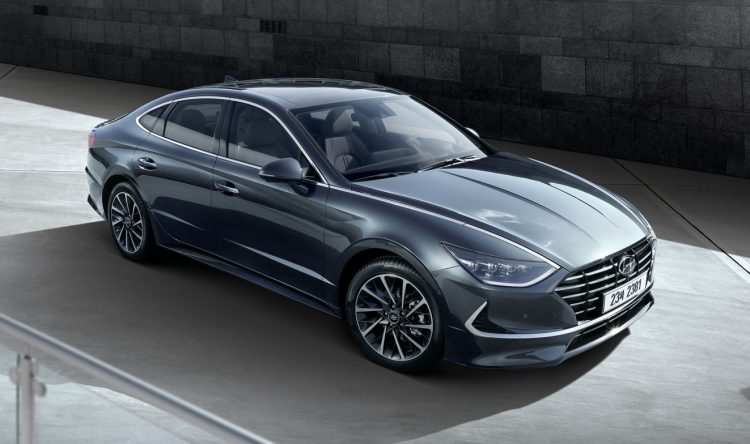 As previously revealed, the new Sonata in standard form will be offered with a G1.6 turbo producing around 134kW, as well as G2.5 non-turbo producing around 142kW. However, Hyundai has given the go-ahead for an N-Line sub-performance version. Engineering work has already begun, and prototypes have been spotted in the wild. The images below, surfacing on Facebook, show what is believed to be an early test mule.
N-Line is Hyundai's halfway performance sub-brand, taking inspiration from the full N division. The badge is usually applied as a trim pack for existing models. For example, the i30 SR was recently renamed the i30 N-Line. It mainly focuses on cosmetic enhancements, but can extend to suspension and engine upgrades.
Details regarding the engine are a little hazy at this stage, but as far as we know Hyundai's upcoming 'Theta-3' 2.5 GDi turbo will be the unit of choice. We understand the new unit will power upcoming large models, with power levels hovering around the 224kW (300hp) mark. We also understand this engine will offer front-, rear- and all-wheel drive compatibility.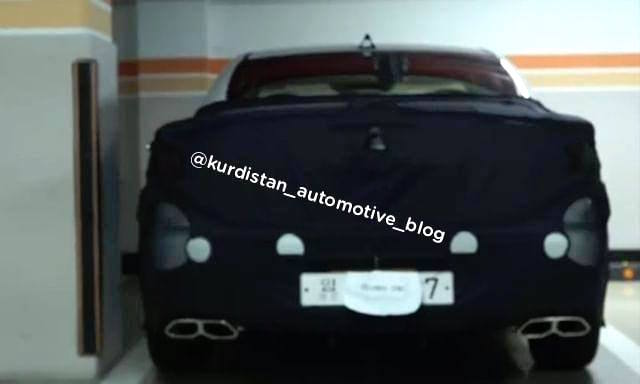 The new motor will likely be used for Hyundai N's upcoming mid-engine sports car, albeit tuned by N. The mid-engine sports car will be Hyundai N's first stand-alone model, and as far as we know it will be offered with both a petrol engine and an electric motor option – Hyundai confirmed it has struck a deal with electric vehicle specialist Rimac to co-develop the electric version.
As previously confirmed, the 2020 Sonata is based on a fresh, third-generation platform that showcases advanced construction techniques such as "multi-load path structure" with hot-stamped and high-tensile steel. Rigidity is significantly up on the predecessor, helping with not only safety but also driving dynamics. The platform also supports hybrid applications, and, more interestingly, is said to facilitate all-wheel drive.
With the potential for all-wheel drive and around 224kW on tap, the Sonata N-Line could certainly have the makings for a desirable sports sedan. And knowing N division, the suspension and steering are likely to be tuned perfectly to suit sporty driving. This also leaves room for a full-on N model further down the track, building on the foundations of the N-Line.
The 2020 Hyundai Sonata showcases a very stylish exterior design, which already looks sporty in standard and Sport trim. Rendering specialist X-Tomi Design has conjured up a neat digital depiction of what an N-Line model could look like (below), and it's spot on in our opinion. The black front grille seems to match the spy shot above, and discreet red highlights give it a sinister yet athletic appearance.
We asked Hyundai Australia about a potential local launch of such a model. Hyundai Australia public relations manager, Guido Schenken, confirmed with us that: "The Sonata N-Line will be coming to Australia, but the timing for its launch is yet to be confirmed."
We understand the new Sonata N-Line will appear within the next 12 months. What do you think? Would you like to see the sports sedan segment reinvigorated with a Sonata N-Line?