While there aren't any official plans for a new BMW Z4 M, buyers are offered a flagship M40i version by M Performance. But if that's not racy enough, Swiss tuning company Dähler has just announced a neat upgrade package for it.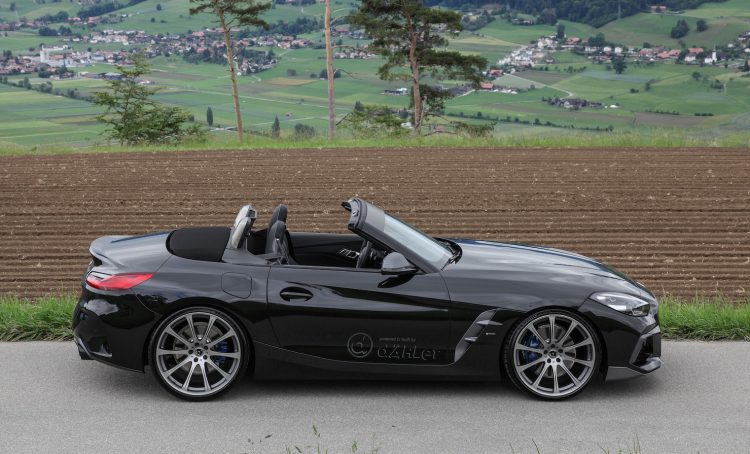 In standard form the new Z4 M40i comes with a 3.0-litre turbo inline-six engine that produces 250kW and 500Nm. This provides a claimed 0-100km/h sprint time of just 4.5 seconds. The engine is already highly regarded in the car scene, and Toyota even employed it for its new Supra. But there is room for improvement, it seems.
Dähler has devised two Competition Line enhancement packs for the powertrain. Stage 1 includes an engine computer retune as well as a stainless steel exhaust system, resulting in an impressive 300kW and 600Nm. If that's not enough, Stage 2 sees outputs grow to an M-like 324kW and 640Nm.
No details regarding the acceleration times have been revealed, but we'd expect the Stage 1 kit to slash the factory 0-100km/h figure down into the low 4s, while the Stage 2 might even dip into the 3.0-second region. In both cases, the factory 250km/h speed limiter is removed so the top speed should be much higher.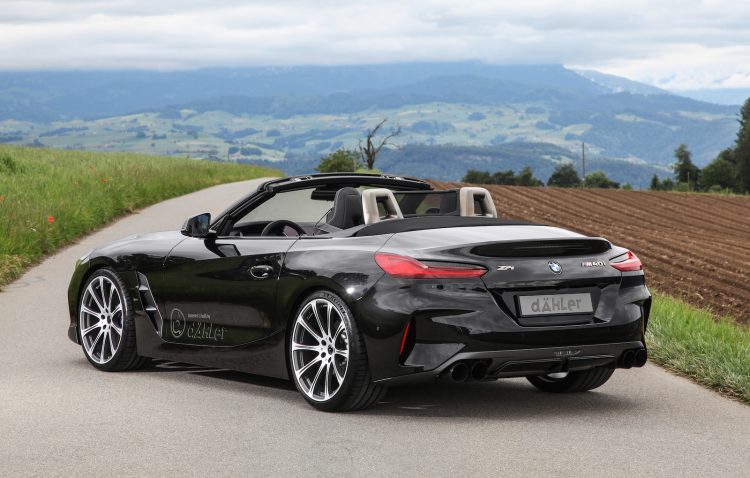 The company doesn't just offer under-bonnet tuning. For the serious driving fans Dähler offers a full coil-over suspension upgrade with adjustable height and firmness, or owners can go for a more mild lowered spring kit to bring down the ride height for that street racer look.
Lastly, some 20- or 21-inch forged wheels can be optioned to complete the look. Dähler makes both aluminium or forged items, in-house, to suit the Z4 perfectly.