Local development and testing of the upcoming Holden Acadia has commenced, ahead of its arrival here later this year. The new model is based on the GMC Acadia from the US.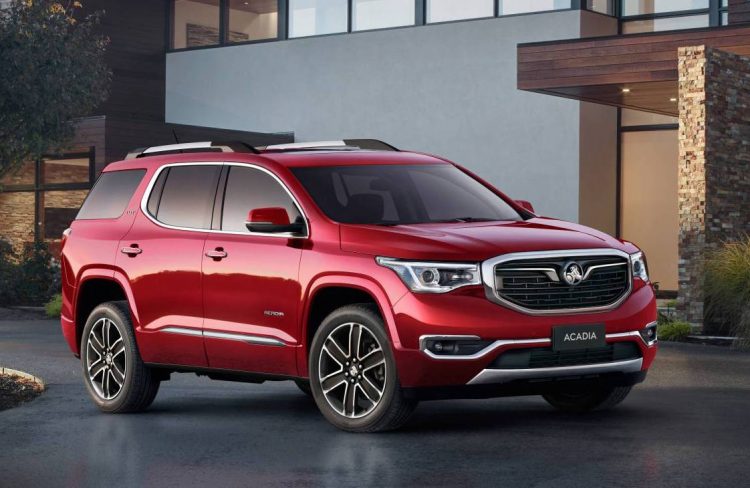 Holden is predicting that 35 per cent of its sales will be made up of SUVs in the near future, and the new Acadia will be one of two all-new SUV nameplates to enter the Aussie market, joining the Equinox which arrived here late last year.
The Acadia will join the showroom as a full-size 7-seat SUV, sitting above the Equinox, in the large SUV market segment. Its key rivals will be the Toyota Kluger and Kia Sorento, promising plenty of high-tech features and the use of premium materials.
Holden says it has commenced what it is calling the Captured Test Fleet (CTF) program, which puts the Acadia to the test under real-world Aussie conditions. Holden employees and their families have been given the task of piloting 16 pre-production models, with drivers all different ages testing the SUV in various locations.
More specifically, the team have been asked to report on any problems or issues, testing along everything from dirt roads to tram tracks, and playing with all of the on-board media systems and navigation, while giving the safety systems a thorough run in complex city conditions. Holden's regional quality manager, Steve Corcoran, said:
"Speaking from personal experience, my kids took it upon themselves to test out how easy it was to clean the interior after dropping ice cream on it – a situation we go through regularly in summer. The aim of the program is to find real-world problems before our customers do so that they and their families have absolute peace of mind that their Acadia is built and tuned to perform in every way."
The full specifications and features lists are yet to be confirmed, however, Holden says the Acadia will come with a 3.6-litre petrol engine. In the GMC version overseas the engine develops 231kW. Both front- and all-wheel drive options will be available, along with tech such as a 360-degree camera, wireless phone charging, and ventilated and heated seats.