Lamborghini CEO Stephan Winkelmann has revealed to German newspaper Handelsblatt that a new Lamborghini SUV concept will be unveiled at the 2012 Beijing International Auto Exhibition, and that it could go on sale by 2017.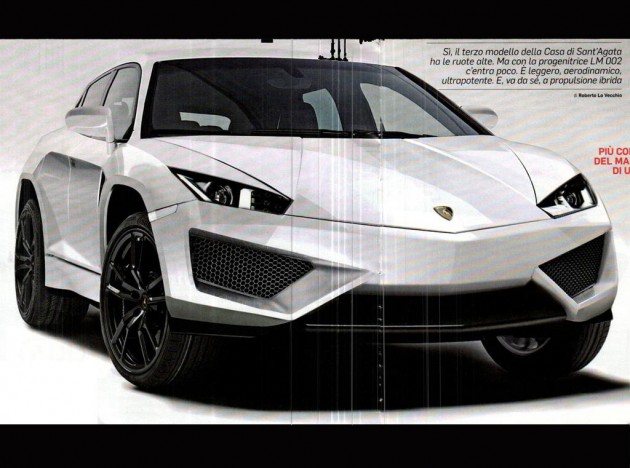 The concept version to be revealed in a couple of weeks will be used to test public reaction against the idea of a Lamborghini SUV. If the concept is well received, Volkswagen (Lamborghini's parent company) may give it the go ahead.
Lamborghini is currently feeling the heat from Volkswagen because the Italian brand isn't profiting. According to an Automotive News report, Lamborghini has been posting a loss since 2009. Winkelmann said,
"We definitely need a third line in the mid- and long term. An SUV would be the first Lamborghini for everyday use, not just for the race track or weekends. We would have the opportunity to win new customers."
Even if the Lamborghini SUV concept is very popular, Volkswagen isn't set to make a decision for another year. And then if the green light is given, it could take another four years.
"It usually takes 48 months until an all-new vehicle arrives at dealers, so the new Lamborghini would not be available to buy before 2017," Winkelmann said.
What do you think, would you like to see a SUV model from Lamborghini?