Following in the footsteps of the 6 Series Gran Coupe and the 4 Series Gran Coupe, we now hear word there might be a 2 Series Gran Coupe on the way.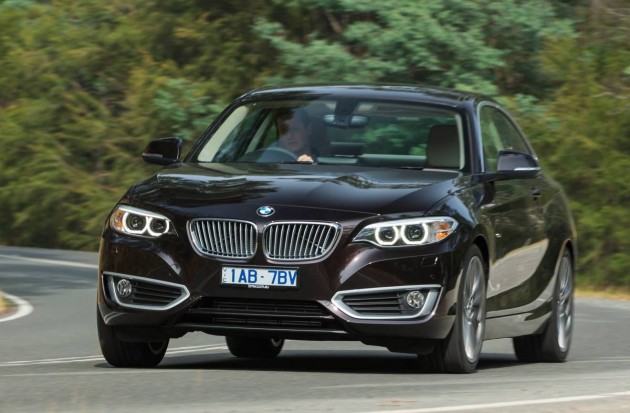 It's understood BMW is considering launching more rear-wheel drive variants of the 2 Series. At the moment there is just the coupe and convertible, and then the front-wheel drive Active Tourer MPV.
According to an Auto Motor und Sport report, one likely avenue is the Gran Coupe format. It would sit smaller than the 4 Series Gran Coupe, while using the sleek four-door coupe layout. It would also become one of the smallest four-door coupes on the market.
Rival company Mercedes-Benz does offer the CLS-Class which is a competitor to the 6 Series GC, but it doesn't currently offer anything to go against the 4 Series GC. Its smallest four-door coupe is the CLA-Class, which is based on the front-wheel drive A-Class.
If BMW launches a 2 Series GC it will have all sizes covered, giving it a wide spread of the market and potentially bolstering its chances of holding onto the global sales lead against Audi and Mercedes. Such a model would likely borrow powertrain options as seen in the regular coupe.
So far this year BMW Australia has sold 301 examples of the 4 Series Gran Coupe against 62 examples of all 6 Series variants, suggesting a smaller version might be even more popular. Nothing is official just yet though so we'll have to wait for further confirmation before getting too excited.