If you love your lightweight, track-ready sports cars then you'll love what British company Zenos Cars is doing here. Introducing the new Zenos E10 R.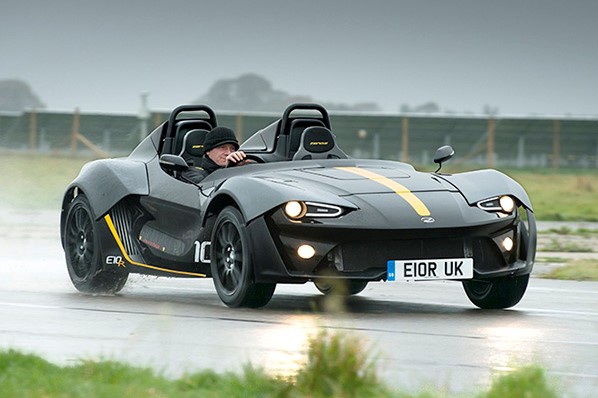 Pitched as an evolution of the Zenos E10 from a couple of years ago, the E10 R is, as the name suggests, a hardcore racy version. Instead of a 2.0-litre four-cylinder, the R comes with a 2.3-litre Ford-sourced EcoBoost unit.
It punches out 261kW of power and 475Nm of torque. In a vehicle weighing just 700kg, it's no wonder it can achieve 0-100km/h in just 3.0 seconds. The E10 R can also reach a top speed of 250km/h.
Aside from the lack of a roof, the E10 R is able to remain so light thanks to an aluminium platform that also uses plenty of carbon fibre. Even the 16-inch front and 17-inch rear alloy wheels are made to offer pure lightness and to reduce unsprung mass.
To ensure it all handles like a slot car there's a set of Bilstein adjustable dampers with sports springs that customers can fiddle with, along with an extremely low centre of gravity.
You may not have heard of Zenos Cars but in fact you might have heard of the owners. Ansar Ali and Mark Edwards are co-founders, with Ali previously being the CEO of Caterham Cars and general manager of Lotus Cars, and Edwards the previous COO of Caterham Cars.
Prices for the E10 R start at 39,995 British pounds (around AU$84,340). Customers can option for more carbon fibre bits and pieces for added exclusivity.