Jaguar's entry into the sporty SUV market is getting closer. The company was recently spotted test driving a prototype version of the F-Pace in camouflage in the UK.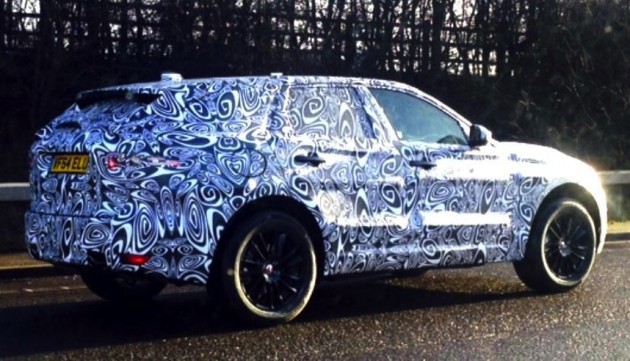 The prototype was seen on the M42 motorway in Britain, as seen in the image above which was posted on the Westside Cars Twitter page. Jaguar announced at the Detroit Motor Show earlier this year that it would be entering the highly competitive luxury SUV market.
Billed by Jaguar as "The ultimate practical sports car", the F-Pace will be based on the underpinnings taken from the XE, known as the iQ[Al] platform. The bodywork features a gradually sloping roofline, black alloy wheels and a tailgate spoiler, as well as the familiar jumped-up SUV stance that we've come to expect from such a vehicle.
The F-Pace is expected to come with a range of powertrains taken directly from the XE lineup, translating to a series of four-cylinder options, with a range-topping 3.0-litre supercharged V6 producing 250kW and 450Nm.
The new model will go on sale in 2016, potentially after being revealed in production form later this year.