Ford has announced it has officially begun taking applicants interested in securing one of Detroit's most anticipated hypercars, the new GT.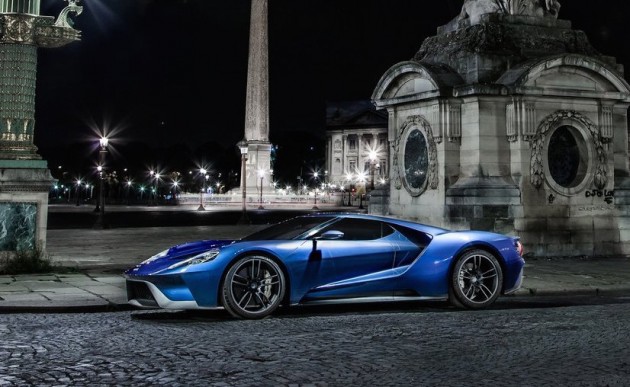 Production will be capped at 250 units annually, with production rolling over two years for 500 in total, making the Ford GT the rarest and arguably most desirable model of Ford's lineup.
Ford has begun its vetting process of potential buyers, and applicants will be judged via Ford's criterion, which takes into account "a variety of factors, including loyal Ford customers and current Ford GT owners."
Conditions? Well, you must live in one of the 19 specified countries like North America, China, Saudi Arabia, or most of Europe. Australia isn't quite as lucky, with the left-hand drive models ineligible for Australian driving standards.
According to Ford, the new GT will be priced somewhere "in the mid-$400,000s", with a raft of custom options available to allow owners to personalise their example.
There are a choice of eight exterior finishes, seven options for the iconic stripes covering the body, five brake caliper colours, four choices for wheels, and four options for the interior finish.
Potential buyers have also been encouraged to film videos "that demonstrate why the applicant would be a desirable GT owner" and "will not be required to, but may in Ford's discretion be requested to, participate in publicity or promotional activities." Henry Ford III, global marketing manager, Ford Performance, said:
"The purchase process for the Ford GT is as unique as our all-new supercar. We understand GT customers are strong ambassadors for Ford Motor Company, and we look forward to providing them a service as distinct as the car itself."
Applicants will be grilled on things like past ownership, interest in motorsport and collecting cars, and may be subject to further interviews during the vetting process.
Who would have thought it would be so difficult to hand over $400,000?