F1 fans might as well get used to this. It's expected to be the face of a number of Formula One cars for the 2014 season. This particular design showcases the Williams FW36.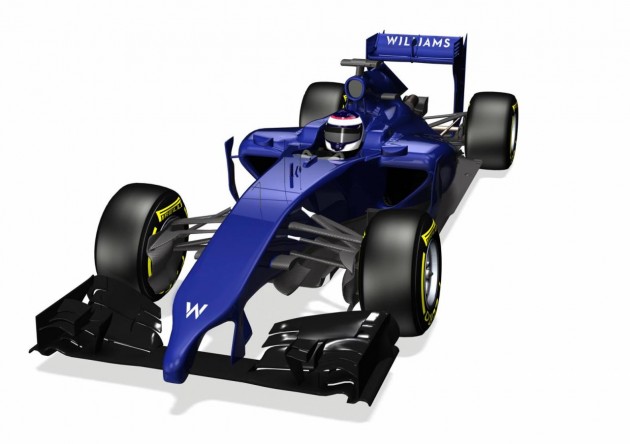 Incorporating a very sophisticated little nose, the front end uses a complex spoiler system with three wings stacked up on top of one another on each side. The very tip droops down and becomes extremely narrow, braced by two vertical slats.
You might be wondering why on Earth Williams is designing such a strange layout. Well, it's all part of the strict new regulations that will be in place from the 2014 season, including the move from V8 engines to turbocharged V6s.
For the nose of all F1 cars this year, the maximum height has been set even lower than last year. You might remember teams bringing out a strange step 'broken nose' layout. This is simply an amplified version of that.
It's understood teams aren't exactly pleased with the new rules, with some critics suggesting the FIA has gone too far this time.