When it comes to stance and wide-body bodykits, few do it better than Japanese craft masters Liberty Walk. As demonstrated by this new Audi A5 package.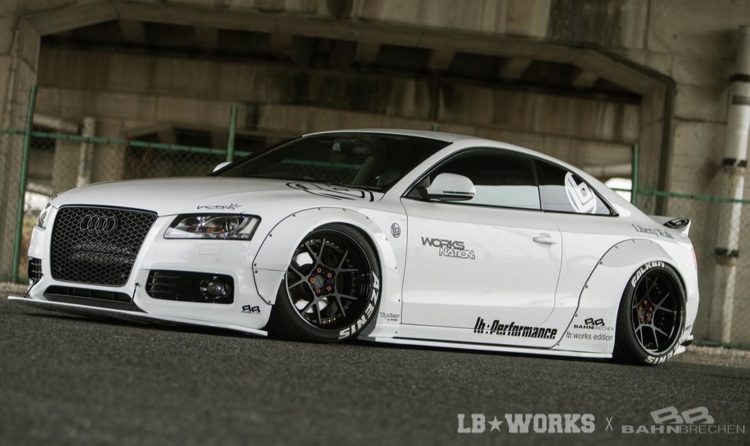 Various tuners the world over such as Mansory and Hamann offer excessively styled and sometimes over-the-top additions to the world's most exotic cars, but when a car drives in for the Liberty Walk treatment, it is one of the rare cases where the finished product is tougher and more elegant than the original, depending on your taste.
McLarens, Lamborghinis, Nissan GT-Rs and even some mainstream offerings have helped put the company on the map.
Cue the latest Audi A5/S5 kit. The company describes it as "aggressively styled" which it is, courtesy of a massive rear diffuser and NASCAR-style ducktail spoiler, front spoiler extension and side skirts and the wheel-arch flares that would make a Torana A9X blush. Straddling Falken semi-slick rubber, they are a hallmark of Liberty Walk's designs.
An additional extra to control the stance of your newly muscled up Audi is an AiREXX digitally-controlled air suspension setup.
The bodykit is available in two materials; fibreglass at US$8456 and carbon fibre for US$10,956 (about AU$14k).