Tuning house Prior Design has turned its attention to the magnificent Ferrari 458 and released a package specifically for the mid-engined Prancing Horse.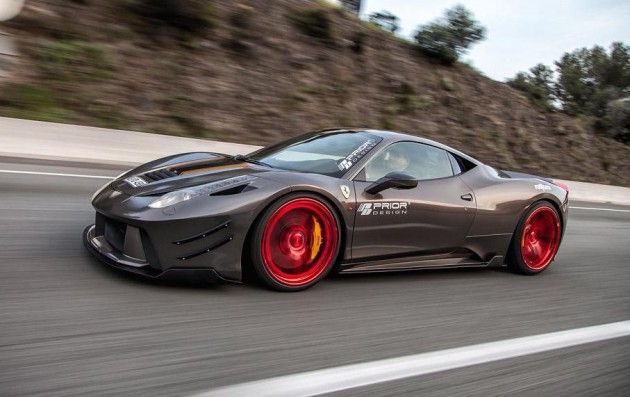 First thing first, Prior has revised the engine's software and installed a new exhaust system, good for an extra 33kW, bringing power up to the 452kW mark. Prior Design claims it has spent countless hours testing the upgrades on the infamous Nurburgring in Germany to get it perfect.
The largely reworked exterior has received a new bonnet with custom scoops and vents reminiscent of the LaFerrari hypercar, as well as new side skirts with DTM-style aero tweaks. There's also a reworked rear diffuser combined with a new rear spoiler for even more high-speed downforce.
The package then rides on 21-inch front and 22-inch rear house-made Prior wheels, but it can be optioned with either BBS, ADV.1, HRE or Vossen items. On the demo car the wheels are in eye-catching red, which certainly draws more attention to the supercar when it's out in traffic.