If you're in the market for a little bit extra from your Mercedes SL 65 AMG, tuning house Brabus may have exactly what you're looking for. Welcome to the Brabus 800; a fire-breathing roadster with earth-moving equipment under the bonnet.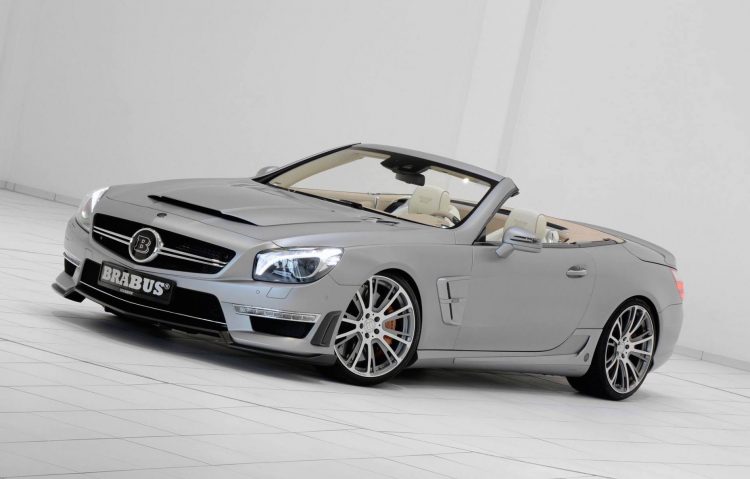 In case you were under the impression the stock Mercedes SL 65 AMG was a slouch, it actually has a 463kW/1000Nm V12 hiding away. Yep, 1000Nm, stock.
So then, how much more power could Brabus even get out of there? 588kW and 1491Nm to be precise. The company managed this by replacing nearly all the componentry from AMG's 6.0-litre V12, in favour of a modified T65 RS engine block. Power is transferred (somehow) to the rear wheels via an AMG SPEEDSHIFT PLUS 7G-TRONIC transmission.
This translates to a 0-100km/h time of 3.7 seconds, 0-200km/h in 9.8 and a top speed of 350km/h, shaving three-tenths of a second off the factory 0-100km/h pace. Knowing Brabus, the new stainless steel exhaust system probably sounds absolutely diabolical too.
The Brabus 800 rides on special 20-inch alloy wheels wrapped in 255/30 front and 305/25 rubber on the rear.
There's a range of special touches for the interior, with Brabus able to throw in carbon fibre, aluminium, Alcantara and leather all around the cabin at the buyer's request. On the exterior, Brabus has created a very unique aero kit made up of a carbon fibre bonnet, complete with new air intake, side skirts, rear diffuser and spoiler. All this for just €299,000.