Innovative crowd-sourcing startup Local Motors has unveiled an autonomous minibus called Olli which has begun testing on Washington roads, with trials also expected to reach Las Vegas by 2017.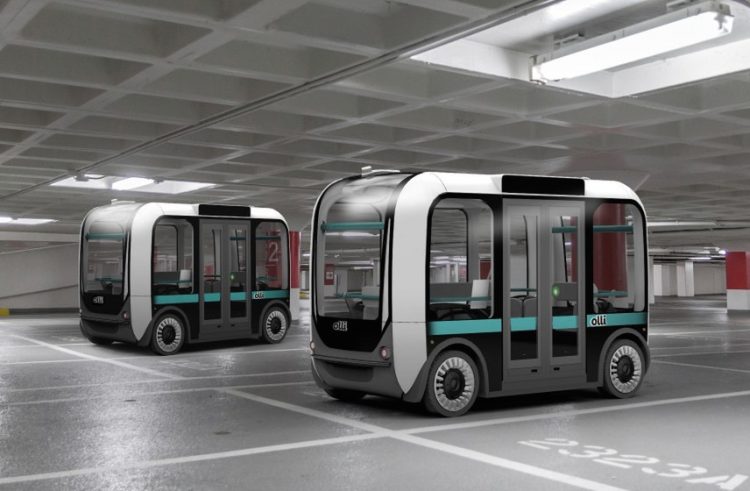 Local Motors is best known for the crowd-sourcing-designed Rally Fighter – a 4×4 coupe powered by a diesel BMW straight six – and the Strati – which was 3D printed in just 44 hours as a proof of concept, leading to a production version next year.
This latest creation is powered by IBM's Watson system, said to be capable of advanced cognitive capabilities bordering on artificial intelligence.
Olli uses open source cloud data to learn about transport as well as traffic habits of other commuters. A network of 30 sensors are presently in use on Olli. The video below shows different possibilities from one decorated like a traditional taxi, to a mobile restaurant or mobile office. CEO John Rogers said:
"Olli offers a smart, safe and sustainable transportation solution that is long overdue. Olli with Watson acts as our entry into the world of self-driving vehicles, something we've been quietly working on with our co-creative community for the past year. We are now ready to accelerate the adoption of this technology and apply it to nearly every vehicle in our current portfolio and those in the very near future."
Olli can accommodate up to 12 people, capable of taking route requests from passengers. It can also suggest venues and attractions in the area. It weighs around 1.5 tonnes, with a maximum torque of 125Nm. At the moment the prototype is designed to offer a range of around 50km and a top speed of 20km/h, but technology advances could see these pushed out.