Opel is bringing a crossover version of its Karl micro car to the Paris Motor Show, called the Karl Rocks. It's name after company founder Adam Opel's oldest son, Carl. It also follows a similar name theme to the Opel Adam Rocks.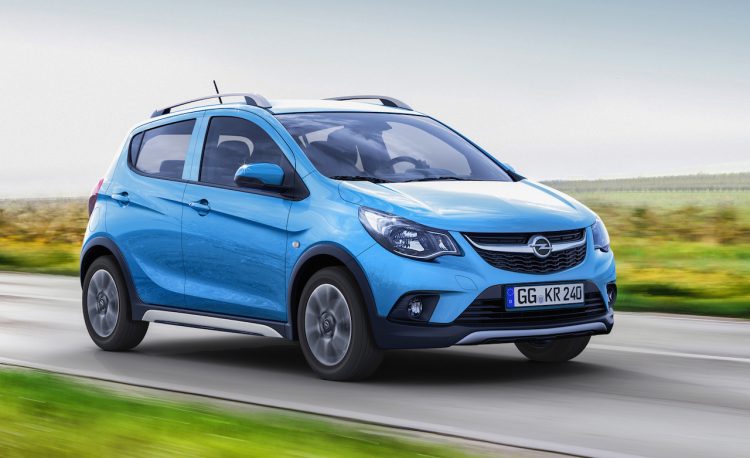 With an 18mm increase in ride height over the regular Karl and the retention of front-wheel drive, don't expect the plucky little tyke to go rock hopping any time soon. Black plastic bumpers and wheel arches give the car a more butch appearance though. A high gloss aluminium step rail along the side adds to the illusion too.
The company says the increased ride height also has added benefits of better ride and easier entry/exit compared with the regular Karl. This capitalises on a new trend of psuedo-crossover A-segment vehicles, including the Renault Kwid, which was designed as a crossover from the outset and is enjoying sales success in India.
Other new features include updated infotainment with GM's OnStar system with live assistant, plus smartphone integration, and 'Favo' fabric upholstery for the passengers. There's also up to 1000 litres of cargo space when packed to the roof. Like the rest of the Karl range, the Rocks should share the 1.0-litre, 55kW three-cylinder engine.
No word if the local Holden Spark, which shares the same platform, will be similarly beefed-up in the near future. If that happens it would be the first A-segment crossover since the Suzuki Ignis-based YG Cruze sold here between 2002 and 2006.