It wouldn't be a Tokyo Motor Show without some outrageous and far-reaching spectacles, and Toyota has not disappointed with this very futuristic FCV Plus concept.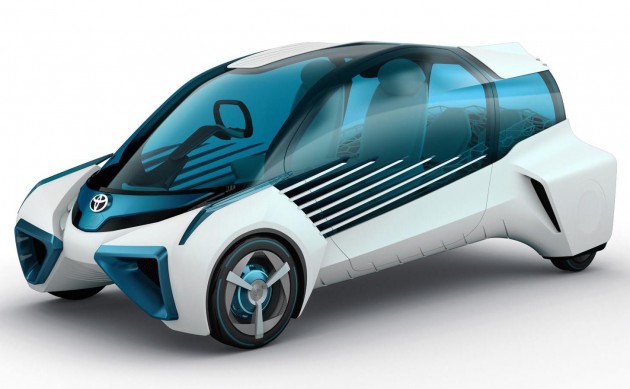 Although Toyota has just entered the Fuel Cell Vehicle market with the Mirai, the FCV Plus is a space-age interpretation of what a fuel cell vehicle can be. With an emphasis on car-to-car networking, the FCV Plus can share power among other, similar vehicles and even feed power wirelessly back into the grid. Toyota bills the car as a mobile power station.
Featuring aquatic blue glass doors with Ferrari Testarossa-esque strakes, the real draw card is a minimalist and tranquil interior, with gesture control and holograms projected onto the windscreen for all information and functions.
A net-like effect surrounds the rear passengers, continuing the sea theme, while the undercarriage appears to enclose the rear wheels from both sides for aerodynamic efficiency. It's all blended in with a distinct blue and white theme, which seems to be a recurring tone at this year's show.
Toyota hasn't elaborated on the concept's technical bits, but it appears to be a vision for a car of 2030 and beyond. It's powered by a hydrogen fuel cell system with four in-hub motors, producing no emissions.