Another supercar maker is about to hit the automotive world, and it's not from Italy. The company is set to be the first of its kind from the Middle East, called W Motors. The company has even announced plans for its first two models; the W Motors Hyper-sport and W Motors Super-sport.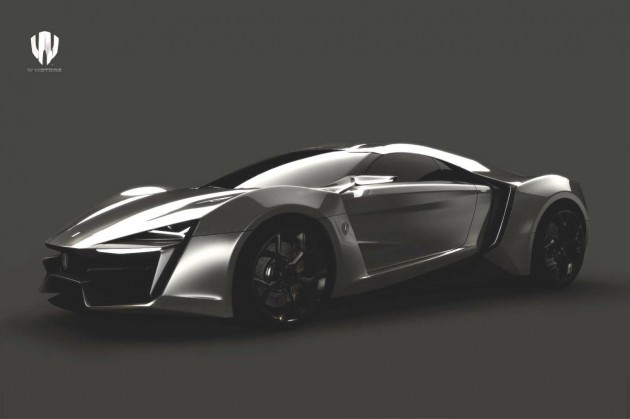 The company was founded by Ralph R Debbas who has managed to gain plenty of interest with design firms RUF Automobile , Magna Steyr, and Studiotorino. W Motors announced some design proposals for its first vehicles at a recent event in Lebanon, gaining the interest of many locals.
The plan is to sell the W Motors Hyper-sport and Super-sport in markets such as the Middle East and parts of Eastern Europe, offering elite buyers the "most exclusive luxurious and technologically advanced Hyper-Cars in the world".
Official specifications are yet to be finalised, however,  word has it the W Motors Hyper-sport will come with a flat-six twin-turbo engine producing around 552kW of power, mounted behind the cabin and in front of the rear wheels.
Acceleration and speed is expected to be up there with the best of them, with 0-100km/h coming up in under 3.0 seconds, with a top speed of around 385km/h. Debbas recently said,
"With signature diamond incrusted LED lights, it is the most luxurious sports car in the world. In addition, the Hyper-sport W will be the first and only car to ever integrate a fully functional holographic display with interactive motion, gaining years of innovation ahead of competition."
Just five examples of the Hyper-sport will apparently be made. A full unveiling is expected to take place in December this year, with its official launch taking place at the 2013 Qatar Motor Show in January.