Nissan has unveiled the new 2013 Nissan Pulsar sedan at the 2012 Beijing Auto show in China. The sedan will go on sale in Australia during summer, followed by a hatch variant down the track.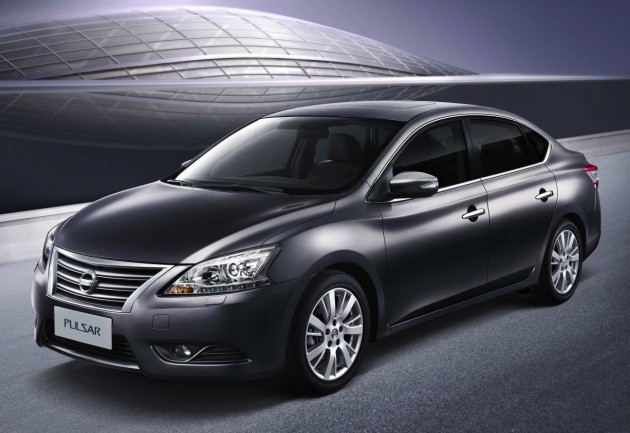 The Nissan Pulsar nameplate hasn't been in the Australian lineup since 2006. It's a name that has helped Nissan evolve over the years, with the badge even featuring on early Datsun Pulsar models.
For the all-new model, the sedan has grown up considerably. It showcases smooth and modern styling, in tune with Nissan's latest design language. There's a three-tier chrome grille at the front with LEDs surrounding the headlights, LED taillights, and a flowing waistline down the side.
As for the engines, details are still scarce at this stage, however, Nissan mentions a 1.8-litre four-cylinder unit, coming equipped with the next-generation XTRONIC CVT continuously variable transmission.
Further specifications and trim levels, including a possible sports model, are yet to be announced.
PerformanceDrive contacted Nissan Australia about the possibility of a sports model joining the lineup. Jeffrey Fisher, general manager of communications, said that all details on trim variants for the Australian lineup will be released soon.
Fingers crossed we see a return of the SSS…