Opel has announced it will be unveiling an all-new design study at the 2013 Frankfurt Motorshow in September called the Opel Monza Concept. The striking design showcases new technologies and styling themes that will make their way into future Opel production cars.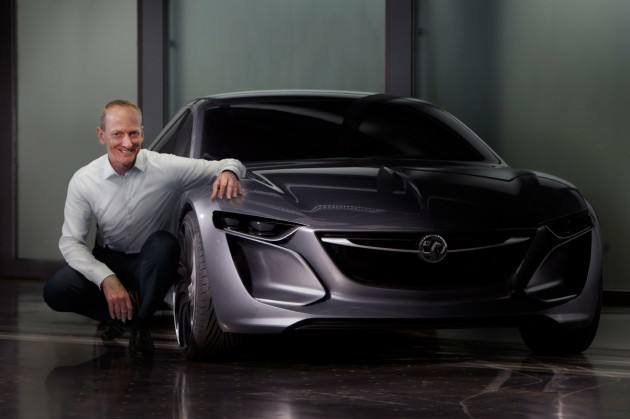 Opel says the Monzo gives us all a preview as to what to expect from the company in the future, focusing on two main themes: efficiency and connectivity.
Although Opel has held back from spilling any specifics, the car will use an advanced architecture with lightweight materials, as well as a "ground-breaking" power solution which is expected to offer low emissions and fuel consumption.
The concept, as you can see, will also feature a stunning low profile body and a very aerodynamic styling character, with a low front end, lots of vents and air-guiding fins, sculpted panels, as well as a distinctively sporty stance.
So, what about connectivity? Opel is promising a futuristic in-car setting with an infotainment package that is a "quantum leap" ahead of what is available today. Opel CEO Dr. Karl-Thomas Neumann spoke about the study earlier today, saying,
"DRIVE!2022 is a clear strategy for the future of Opel as a company and a brand. It covers a whole range of subject areas and elements, and in terms of the future of our models, we've bundled all our targets together in the Opel Monza Concept.

"It is our vision of Opel's future and stands for our fundamental values: German engineering and precision, combined with enthralling design and innovations suitable for everyday use. The Monza Concept carries these elements forward in a visionary fashion, expressing them with fresh inspiration and clarity. This car is a study that will have a long-term impact on the next generation of Opel models."
While Opel doesn't currently offer a bespoke or unique low-slung sports car in its range, this design study could spark a future potential in that direction.
We'll be sure to keep an eye on this one and keep you updated in the lead up to the Frankfurt show.