Volvo Cars has posted yet another quarterly sales jump, with global units increasing 9.4 per cent in the first quarter of 2019. Net revenue is also up 10.7 per cent compared with the same period last year.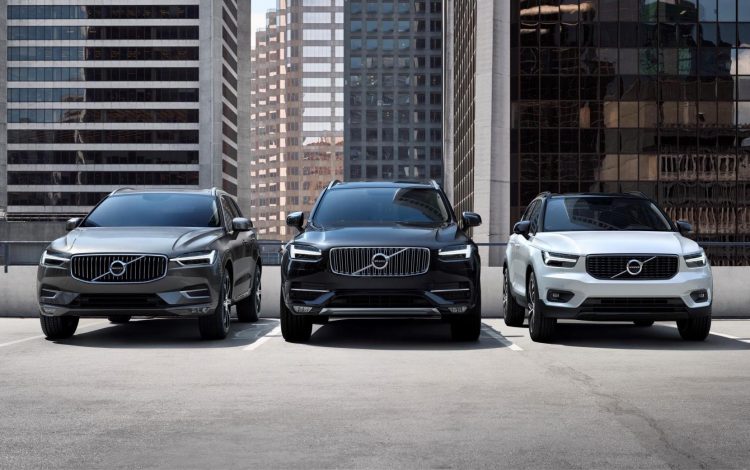 Around the world, Volvo sold 161,320 passenger cars in the first three months of this year. This is up 9.4 per cent on the same period last year. This translates to a net revenue figure of SEK62.9 billion (about AU$94 billion), which is up 10.7 per cent. However, its operating profit fell 19.3 per cent in the same period.
The drop in operating profit is being blamed on higher tariffs and increased price pressure in some markets. Speaking about the matter, Volvo CEO Håkan Samuelsson said:
"The decrease in operating income and margin is a result of the increased pricing pressure, especially in the Chinese market, and increasing costs related to the new trade tariffs our industry currently faces."
Despite the income losses, Volvo vehicles are selling very well. This seems to be especially the case since the Swedish brand was acquired by Chinese auto giant Geely in 2010. In fact, during 2018 it posted a record in global sales, breaking 600,000 units for the first time in the company's history (642,253). This was also the fifth straight annual sales record for the company.
We can thank a wide, modern and generally well-received product range for this. Almost all vehicles in the current showroom are fresh models based on fresh platforms. In Australia, the new-gen S60/V60 are yet to arrive, while the V40 is pending its replacement.
Speaking of which, local sales are shaping up quite well too. Volvo sold 1813 cars in the country during the first three months of this year. This is up 38.8 per cent on 2018 figures for the first quarter, despite the fact the S60/V60 and V40 are no longer in the showroom. In other words, no V40 or S60/V60 models have been sold during the first three months of this year. Instead, its local sales completely hinge on the success of the XC40, XC60, and XC90 – all SUVs.
In Australia the XC40 is the most popular model so far this year, contributing 781 units, closely followed by the XC60 with 741 sales, and then the XC90 with 285 sales.
Around the world, the XC60 is the most popular model for Volvo. It was sold to 46,262 buyers during the first quarter. The medium-size SUV was followed by the XC40, which contributed 28,903 sales, and then the XC90 with 22,073 sales.
Despite the new model being available in many parts of the world, just 7032 examples of the S60 were sold, although 16,940 examples of the wagon V60 were snapped up. S60 sales are down 40.4 per cent, proving that sedans are slowly becoming a trend of the past.