Although Saab is bankrupt and nothing but an integral piece of automotive history, a lineup of Saab 9-3 TTA race cars are set to compete in Swedish Racing Elite League as one last hurrah.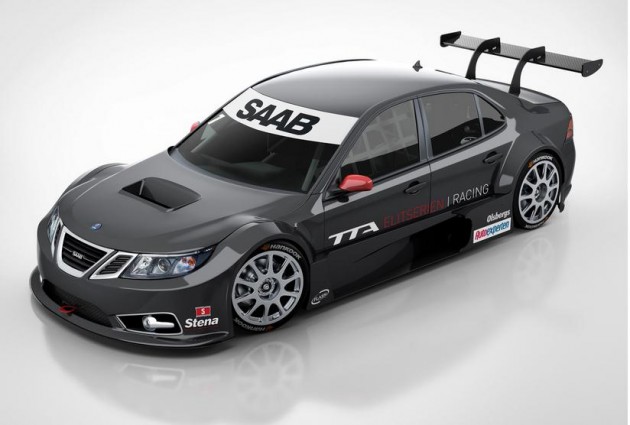 Up to four examples will be built and run by Team Tido, with Jan Nilsson, Mattias Andersson and Linus Ohlsson expected to make up the drivers lineup. David von Schinkel, managing director of Team Tido, recently said,
"You don't have to be much of a patriot to suffer with Saab and their employees. I have had the fortune to meet many of Saab's motorsport drivers during my few years within the sport such as Stig Blomqvist and more. That is why it is going to be extra fun to race a Saab in TTA."
The Saab 9-3 TTA race cars feature a fat bodykit with bulging wheel arches, huge air intake cuts in the doors, and a low and wide front spoiler system. There's also a huge rear wing for added downforce.
The most interesting element to the cars and the race is that it will provide excellent competition for the spectators. Volvo announced last month it will be running a Volvo S60 TTA race car in the same series. Jan "Flash" Nilsson, driver and managing director of Flash Engineering, said,
"I have longed for 40 years to see the fight between Saab and Volvo on the race tracks. It becomes reality this summer and my biggest dream is to get all Saab fans to the TTA races to cheer us on."
The series kicks off on May 12 at the Karlskoga Motorstadion.