The first official teaser of the upcoming Bentley SUV has been released, previewing what will be the most powerful and luxurious SUV ever made, according to Bentley.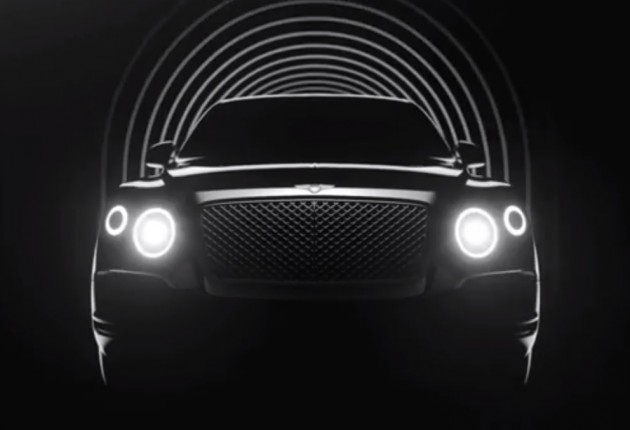 Only vague details accompany the video, however, Bentley says the SUV will set new standards in bespoke craftsmanship and performance.
In the video we get a quick glimpse of the front end design, which appears as though it will blend in nicely with Bentley's other models such as the Continental GT.
You can see the traditional circular headlights, a clean yet large grille layout, and a solid set of cheeks with a slab-like bonnet and guards. Bentley describes the model, saying,
"Sculpted, contemporary and distinctive design is being combined with the exquisite and meticulous detailing for which Bentley is renowned."
The Volkswagen-owned British company has confirmed a plug-in hybrid will be part of the range, along with other very powerful engine options.
The SUV will go into production in 2016 with the hybrid coming in 2017. Click play below to see the preview.