Volvo has released some intriguing teaser images via Snapchat, showing glimpses of the front end of a brand new model.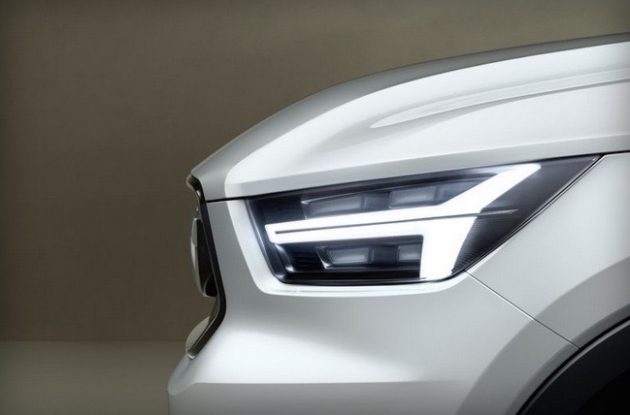 No specific details accompany the detail shots, however, Volvo says it is "the future of Volvo". It's also looking to shake its perceived senior citizen customer base, saying that it is "not your daddy's Volvo".
Putting the two together, and the fact that Volvo has used Snapchat – a video sharing app often used by young people to show off their genitals – it seems to point to a new small car. It's believed it is just a concept at this stage but it will spawn a production car.
Volvo only recently revealed a facelift for the V40, which seems to suggest it is more likely previewing its new small SUV, called the XC40. This will be Volvo's first entry into the growing SUV market segment. It will give Volvo an answer to vehicles like the Audi Q3, BMW X1, and Mercedes GLA.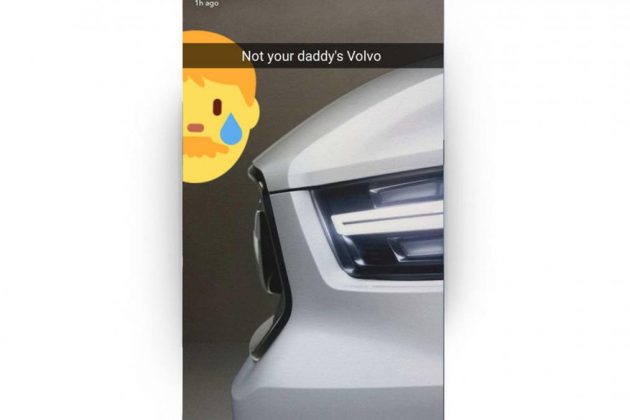 Aside from the launch of the new XC40, Volvo is also planning to introduce the next-gen S60. The S60 has been around a lot longer than the V40 – since 2009 – without a significant update.
The last we heard, Volvo had commenced development for the next S60. It also confirmed it will be based on the SPA platform underpinning the XC90 and S90, and that it will be produced at a new facility in Berkeley County in the USA in 2018.