Always wanted a Subaru WRX STI wagon? Your prays will soon be answered, sort of, with the introduction of the Levorg STI.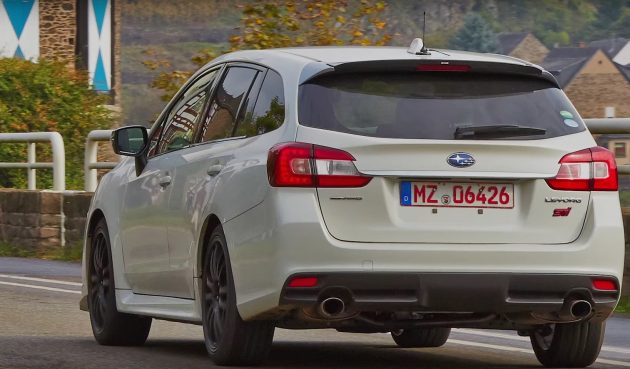 Subaru released a preview video outlining plans of an STI version of the soon-to-be-introduced Levorg. The Levorg, as spotted in Sydney last year, is a WRX-based model that will slot into the lineup, essentially filling the space the old WRX wagon left.
Local specifications of the Levorg are yet to be confirmed, however, it is likely to come with the WRX's latest 2.0-litre turbo boxer engine producing around 197kW. In Japan, the Levorg is offered with up to 221kW from a 2.0-litre turbo.
The STI model is likely to be offered only in the Japanese Domestic Market, unfortunately. It's set to come with all of the usual performance bits and pieces, including hardcore Bilstein suspension, forged alloy wheels, interior enhancements, and various aerodynamic body trimmings.
By the looks of the car in the video, it might also get an automatic option. In worst-case scenario, it could be offered only with an automatic and, even worserer, a CVT automatic.
Check out the video below. It is completely in Japanese, so unless you know what they are saying, we think they are talking about the car's awesomeness, and just how cool performance wagons are in general.
Pre-orders for the Australian Levorg have already commenced, with an arrival taking place later this year.
https://youtu.be/lhkdSf4-DL8