A high-performance supercharged V8 'R' version of the upcoming 2013 Jaguar F-Type is reportedly on the way, joining the already-confirmed 3.0-litre V6.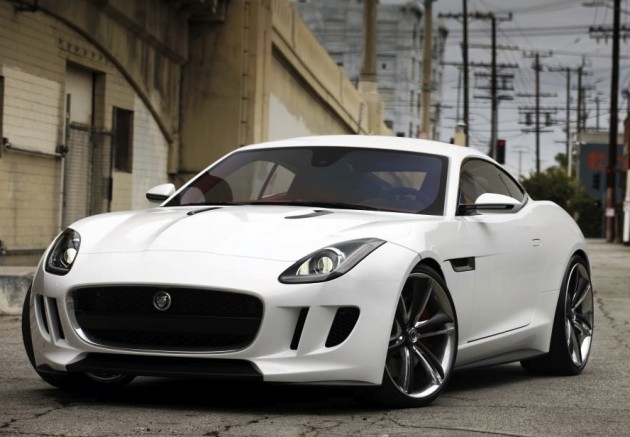 Jaguar has revealed that a new 3.0-litre supercharged V6 petrol engine will power the upcoming F-Type, producing 280kW. The new engine will also be available in other models for the 2013 lineup, including the XF and XJ, albeit slightly detuned to 250kW.
According to an Inside Line report in the US, a high performance version of the F-Type will also join the range. A reliable source has apparently revealed the variant will come with a 5.0-litre supercharged V8, similar to the unit seen in the XFR and XKR (375kW).
In the F-Type, it's understood power will be up around the 399kW mark. This level of power from a car designed to tackle the Porsche 911 will be a very serious bit of gear – Porsche's most powerful mainstream 911, the 911 Turbo S, offers 390kW.
We could expect the performance variant to wear Jaguar's 'R' badge, showcasing a range of performance revisions over the normal F-Type V6, including exterior, interior, and other mechanical enhancements.
The F-Type is turning out to be a very exciting new model for Jaguar. With a convertible and coupe on the way, we can't wait to see it. A production version is expected to be unveiled at the 2012 Paris Motor Show in September, while market entry will take place in 2013.
(Image of C-x16 Concept shown)