While other brands have come and gone in Australia in recent years, Infiniti says it is here to stay for the long-term after being introduced to the local market in 2012.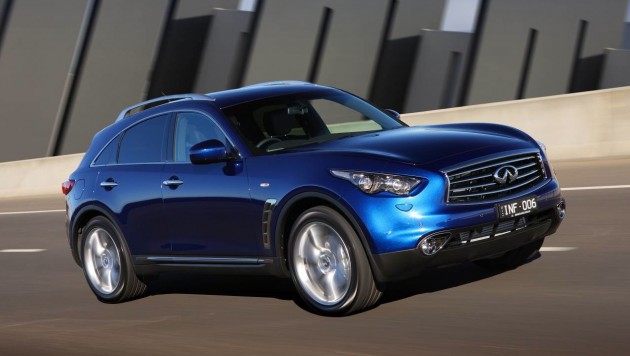 Infiniti will be launching the new Q30 premium hatch in 2015, wearing a circa-$40,000 price tag, and then after that two new models will be launched every year until 2020. That means a complete refresh of the showroom range is in place for the foreseeable future.
Speaking at the Australian launch of the Q50 2.0t, Richard Emery, Nissan Australia CEO, said the luxury brand is planning on staying in Australia for the long haul, suggesting 20 years plus. He admitted introducing a premium car brand in Australia is hard due to our highly competitive market, but said so far all targets have been meet with each step the company has made.
After the Q30, Infiniti will also introduce a brand-new Q80 model inspired by the Q80 Inspiration concept car headed to the Paris Motor Show next month. It will be a premium coupe similarly based on the Q50 sedan, taking a place in the market between vehicles like the BMW 4 Series and 6 Series. We understand the model will be launched in Australia some time later in 2015 or early 2016.
The Japanese brand will also introduce a QX30 small premium SUV at some point, rivalling the likes of the Audi Q3, BMW X3, Lexus NX, and the Mercedes-Benz GLA-Class. It will be based on the Q30 hatch and draw inspiration from the QX30 concept vehicle unveiled last year.
As part of the new model introductions, Infiniti is also planning to expand its dealer network in Australia. The company wouldn't put an exact figure on it but hinted more showrooms are on the way.
So far this year (as of August VFACTS figures) the local arm has sold just 280 vehicles. Its most popular model so far has been the 3 Series rivalling Q50, which has gone out to 133 buyers this year.