Volkswagen has called for the end of production for its CC four-door coupe in preparation for its replacement, which is set for a 2017 debut.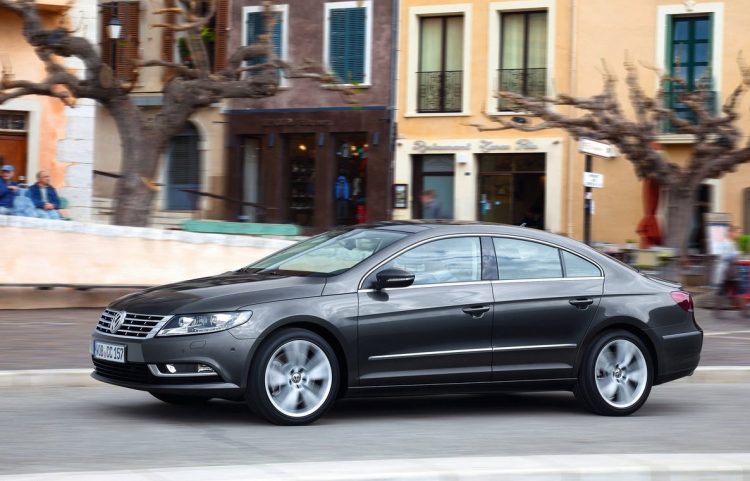 Autocar is reporting that Volkswagen has ended the CC's production run at its German assembly lines, while the factories prepare for the production of its next-gen replacement due next year.
Volkswagen has made no official statement on whether or not the CC will end its production run, nor details of a replacement model.
Judging by the sales figures however, it seems more than likely a replacement is coming. In 2015, Volkswagen managed to sell just 3900 CCs, according to Autocar, while its more affordable sibling, the Passat, managed to sell more than five times that amount, accumulating 20,200 sales.
After being launched in 2007, the CC, initially called the Passat CC, hit its sales peak in 2011. This was a time when VW was moving 29,502 CCs per year in the North American market alone. Since then, demand for the CC has dropped quite significantly, to an all-time low, with 6276 US sales in 2015, and 2016 figures suggesting a further decline having sold 2595 units year-to-date.
While production might be stopping, it is expected Volkswagen will have sufficient CC units for interested buyers up until the introduction of its replacement next year – a direct result of the lacklustre sales.
Nothing has been confirmed regarding the CC's next-generation replacement, Autoblog recently claimed to have received leaked images of the successor. The images showed a design closely related to the Sport Coupe GTE concept that VW unveiled at last year's Geneva motor show. The concept was powered by a 3.0-litre V6 internal combustion engine working alongside an electric motor.
Sources close to the matter have been quoted as saying the new model would receive a new name to gain recognition as a new model, rather than a replacement. It is also presumed it will be based on the latest Passat and its MQB platform.