Aston Martin's upcoming SUV, dubbed the Varekai, will reportedly come in petrol form only. This is despite many other carmakers planning hybrids and electric powertrains for their most popular models.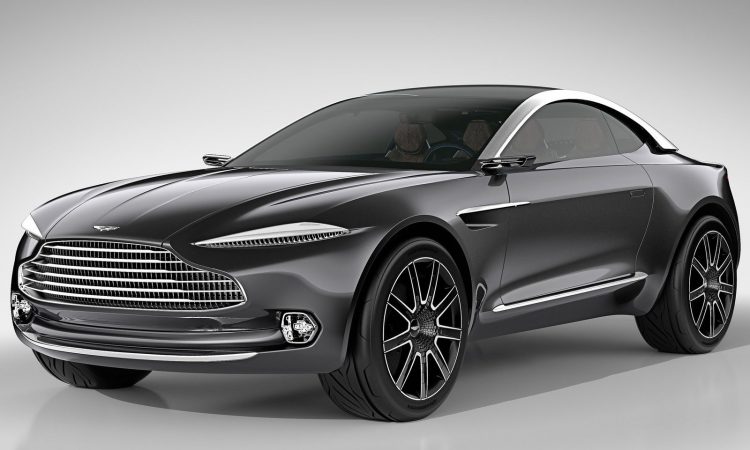 The Varekai has the potential to become Aston Martin's best-selling model when it arrives next year. And according to recent reports, Aston Martin will be offering it with petrol engines only. All signs point to the new 5.2-litre twin-turbo V12 and the AMG-derived 4.0-litre twin-turbo V8 which were recently introduced for the DB11.
Speaking with Automotive News Europe, Aston Martin CEO Andy Palmer said he has no plans for a diesel or hybrid version, and ruled out an electric variant as well. Fans might remember the DBX concept car (pictured above), which previewed an electric powertrain.
"My belief for a long time is that diesel's life is limited. Ultimately it's dead," Palmer said. Laying the path for hybrid technology is also off the table, it seems. "You've got the weight and cost of two technologies. It's probably a convenient stepping stone but it's not one we need," he said.
The Aston Martin Varekai is just one of many ultra high-end SUV models being launched. Bentley kicked off the niche segment with the Bentayga, and then Lamborghini with the Urus. Rolls-Royce will soon launch the Cullinan, and Ferrari is set to offer an SUV in the coming years.
It seems Aston Martin is only interested in launching the Varekai as a performance-oriented vehicle, unlike the Bentayga which is available in diesel and hybrid form. However, Aston is planning electrification technologies, but this is expected to be launched through its Lagonda brand. A preview of this was revealed in the form of the Lagonda Vision concept earlier this year (pictured below).