Ferrari has been spotted testing a heavily camouflaged prototype version of the upcoming Ferrari 599 successor. The test driver gives us some little previews of what the fresh V12 engine sounds like.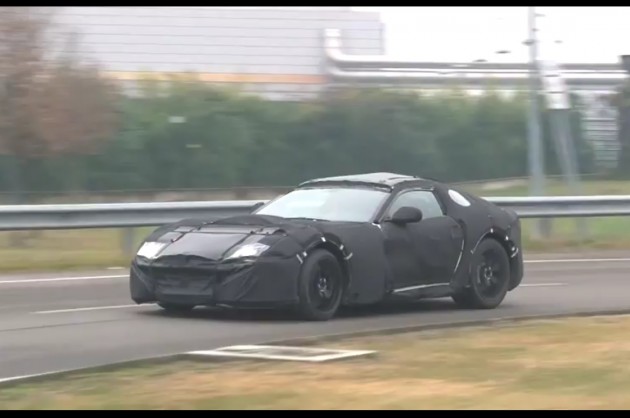 The Ferrari 599 successor will feature a retuned version of Ferrari's 6.3-litre V12 – a unit that is derived from the Ferrari Enzo unit. Power output is said to be around the 700PS (515kW) mark thanks to technology such as direct injection. That means power will climb from the current 456kW found in today's 6.0-litre V12 599.
As for the styling, well, it might be a bit hard to tell from this extremely camouflaged prototype, which looks a bit like a tent driving along, the Ferrari 599 successor will showcase Ferrari's latest design theme. This includes long headlights, similar to the 458, curvy contours and panel lines particularly around the wheel arches, and a wider and more open front grille. Check out our previous report of what the new 599 may look like.
According to various international reports, the Ferrari 599 successor is set to be unveiled at the 2012 Geneva Motor Show, starting March 6. Click play below for a taste.