That's right American muscle car lovers, the upcoming, 2012 Chevrolet Camaro ZL1 will apparently come with a 570hp-plus (425kW) V8 engine. This means it'll give its main rival, the Ford Mustang GT500, a decent run for its money.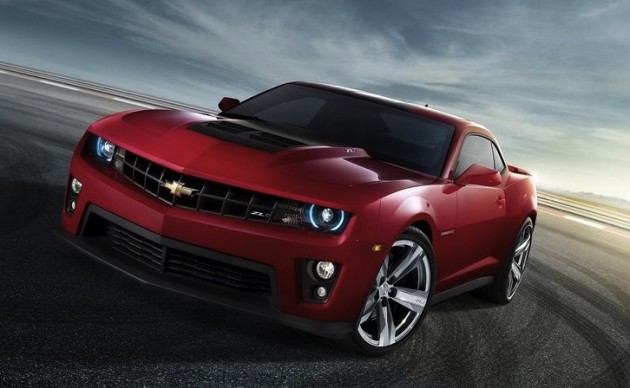 It is a bit of a rumour at this stage but according to a number of international reports, General Motors has SAE dyno tested the new engine and it has presented a figure "north of 570hp".
This would slot the car and the engine spec nicely in between the Chevrolet Corvette and the Cadillac CTS-V, each outputting 638hp (476kW) and 556hp (415kW), respectively.
The new top-spec 2012 Chevrolet Camaro ZL1 will come with a 6.2-litre supercharged V8 engine, similar to the unit seen in the BMW M5-hunting Cadillac CTS-V. Some revision are expected to be made though to increase power and improve efficiency.
As for the looks of the thing, the 2012 Chevrolet Camaro ZL1 was first unveiled to the public at the 2011 Chicago Auto Show presenting a very muscular body, traditional curvaceous rear 'hips' haunches, and an angry new front end with a sharp chin spoiler.
The new Camaro ZL1 will also come with the option of a manual or automatic transmission and come with Magnetic Ride Control suspension.
The 2012 Chevrolet Camaro ZL1 is slated to go on sale during the beginning of 2012.