BMW has confirmed the new i8 Roadster is coming soon, releasing a short preview video onto Facebook to build anticipation.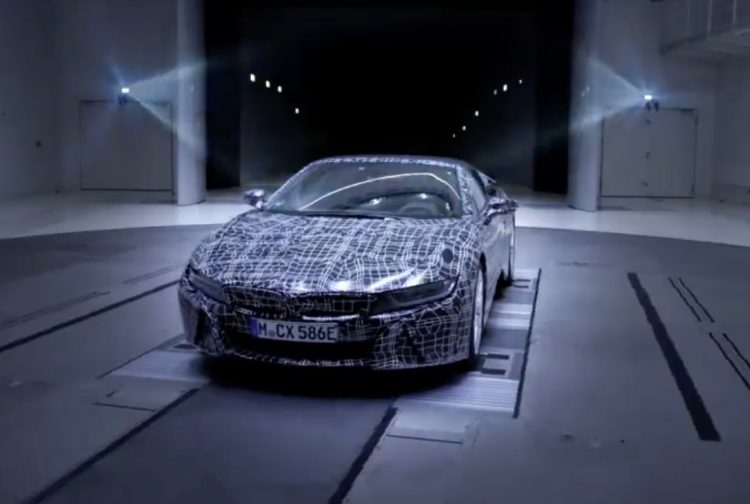 The BMW i8 is the flagship model in the 'i' range, and up until now it has only been available in coupe form. In the latest teaser video we get to see an early prototype in a wind tunnel.
By the looks of it, the i8 Roadster, previously thought to be named the Spyder, will feature a soft-top roof. However, it won't be a fully-retractable roof. Instead, it's going for more of a targa top style layout, with big buttresses leading up to it.
Like the coupe, the new drop-top will come with a 1.5-litre turbo-petrol three-cylinder engine paired with an electric motor system. Combined, this produces 265kW and 570Nm. It doesn't seem like much but it's enough to propel the carbon fibre two-door from 0-100km/h in 4.4 seconds.
Finer specifications for the roadster version are yet to be uncovered but we'd expect a slight weight increase with the removal of the fixed roof from the 1470kg coupe. Interestingly, it looks like the drop-top will retain the lift-up gullwing-style doors from the coupe.
BMW has confirmed the new version will go on sale in 2018. A full reveal is likely to take place a bit later this year, potentially at the Frankfurt motor show in September. Click play below for the preview.