Ford customers in the UK can now buy a genuine factory-backed Mountune option package for the Ford Focus ST and the new Fiesta ST. The upgrade boosts power and torque outputs for improved performance.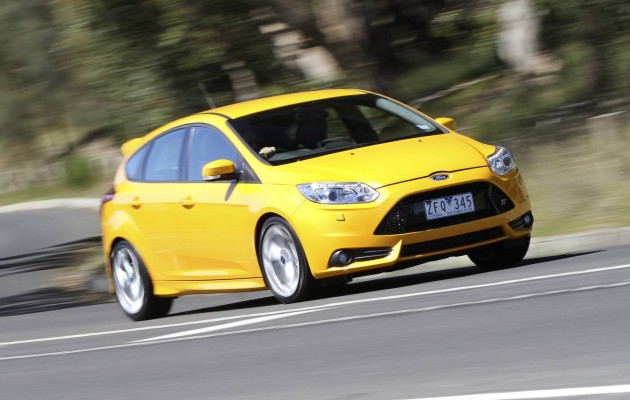 The Ford Focus ST is a cracking hot hatch. It's propelled by a 2.0-litre EcoBoost turbo four-cylinder producing 184kW of power and a tyre-frying 360Nm of torque. All of this is sent through a complex front-wheel drive system and a six-speed manual transmission.
As an official option, Ford and Mountune are offering the upgrade which can be fit to new or existing STs, boosting power by 18kW. With a total of 202kW and 400Nm, the package helps the Focus achieve 0-100km/h in under 6.0 seconds. We've already tested a standard version in 5.7 seconds; it is likely to be even quicker than that.
The upgrade includes a bespoke engine computer tune, custom air intake piping, a high-flow air filter, and a larger intercooler. All parts are backed by Ford factory warranty.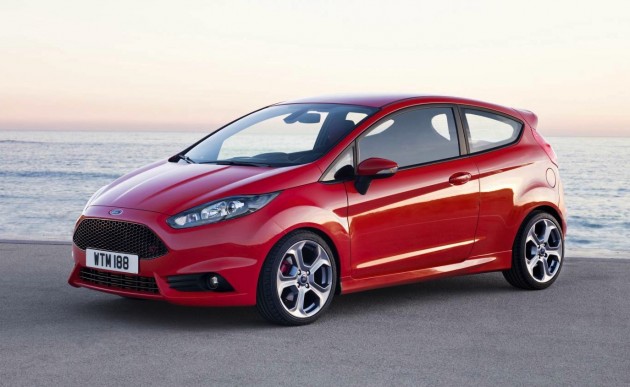 As for the soon-to-arrive-in-Australia Fiesta ST, the option includes a new air intake box with a secondary inlet, a high-flow air filter, and a custom engine computer tune as well.
Power from the 1.6-litre EcoBoost turbo four-cylinder is taken from the factory 134kW/240Nm rating, to a potent 158kW/320Nm output. This brings the 0-100km/h time down from 6.9 seconds to 6.7 seconds, while also helping with overall point-to-point performance.
Prices for the upgrade on the Focus start at £1225, while the Fiesta kit costs £599. Tyrone Johnson, Ford Team RS engineering manager, recently spoke about the upgrades, saying,
"Ford's ST models already deliver blistering performance – for these Mountune upgrades we have squeezed out every last drop of fun and served it on a plate to the fans that are as passionate about performance as we are."
The Fiesta ST will arrive in Australia in September.
Head over to our Ford Focus ST review for more details on the Focus.