Swedish supercar marker Koenigsegg will unveil an all-new hypercar at the 2015 Geneva Motor Show next month, called the Regera. It's set to be the company's new flagship.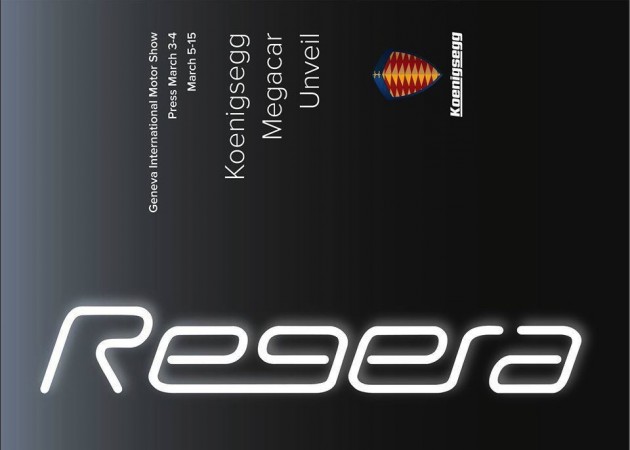 Specific details on the car are still under tight wraps for the moment, but there's speak of if it using an iteration of the company's 5.0-litre twin-turbo V8. Koenigsegg describes the car as a megacar, which could suggest an output figure of at least 1000kW (1 megawatt).
The company revealed this banner (above) on its Facebook page, with some text below it describing what the word 'Regera' means. Translated from Swedish it means to reign over or govern, further suggesting it will be the supercar of all supercars.
In related news, the company will also unveil the Agera RS at the big event. A similar banner was posted up on its Facebook page, with similarly minimal details.
It's expected to be a slightly stripped out and lighter weight version of the Agera. Given the Agera R can cover 0-100km/h in 2.9 seconds with its 5.0-litre twin-turbo V8 that produces 820kW, these figures might receive a kick in the guts for the RS.
Koenigsegg has been around since 1994, however, it has only released two main models; the CC and various CCX-based variants, and the Agera and its variants. It will be interesting to see what comes from the Regera. All will be revealed at the Geneva show, starting March 3. Stay tuned.