Bentley has been spotted test driving a diesel version of its new Bentayga SUV in mountainous Italy, confirming a fuel efficient TDI variant for the future.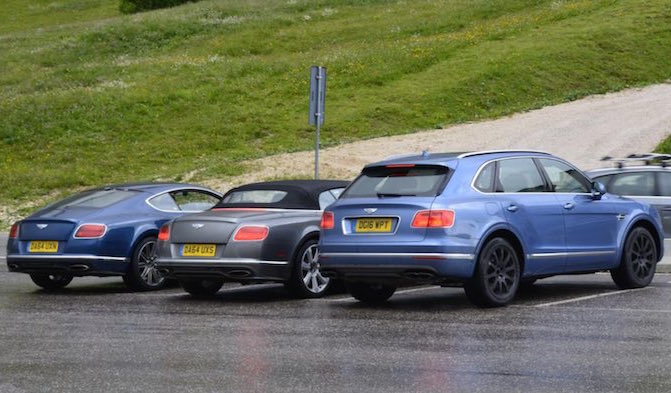 Having only recently launched the new Bentayga, it's currently only available with a new W12 TSI petrol engine. It produces 447kW and 900Nm. As far as we know there were always plans to launch a diesel variant but this is the first time we've seen any sign of it.
The prototype was spotted by Autoblog.nl in the Dolomite mountains, showing a regular-looking Bentayga next to some older Continental GTs. According to reports, Bentley engineers are benchmarking the new TDI engine in high-altitude conditions.
A quick check of the rego plate on the British government website reveals the car was registered in April this year, and confirms that it features a diesel engine of 3956cc capacity.
At this capacity it would seem reasonable to assume the engine is similar to the new unit employed in the Audi SQ7. The SQ7 is perhaps famous for showcasing an electronic turbocharger, essentially making it a triple-turbo V8. It churns out 320kW and 900Nm.
One of the telltale signs that this prototype is something a little different is with the exhaust outlets. On the regular W12 model the tips are an elongated oval shape and there are only two. On this prototype you can see quad outlets in the shape of a sideways 8, similar to the V8 version of the latest Continental.
A full reveal for the new variant is expected to take place later this year. We'll keep you posted.