Mazda engineers have apparently been pitching to company executives a push for more rear-wheel drive development, a recent report has revealed. The engineers would like to see the Japanese company rekindle some of the spirit of yesteryear.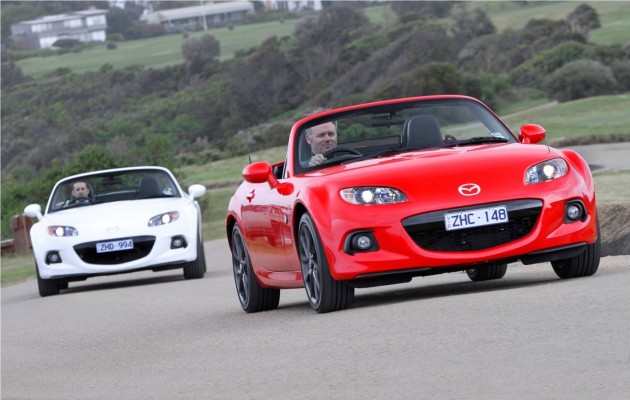 In the 1960s and '70s, and even most of the '80s, most of Mazda's showroom lineup used a rear-wheel drive layout. According to a recent Edmunds report, engineers say the company could benefit from rear-wheel drive to help differentiate itself from the main Japanese rivals.
At the moment, rear-wheel drive Mazdas are scarce, with vehicles such as the Mazda RX-8 sports car, although, it's now out of production. The only vehicle left is of course the iconic Mazda MX-5 roadster.
It's understood company executives are resistant to the idea as it would cost the company loads in engineering expenses, especially considering it would have to create all new platforms.
Mazda and Alfa Romeo are currently developing a rear-drive roadster sports car as a joint project. There is the possibility new variants may spawn from the platform, although, nothing has been mentioned so far.
For the past couple of years, development of an all-new RX sports car has been on and off. Engineers are apparently developing a new rotary, dubbed the '16X', using an advanced hybrid system.
Mazda is also believed to be working on a small rotary which could be used as a range-extender to a predominately electric powertrain city vehicle.