After plenty of rumours and reports, Bugatti has now shed some light on the highly anticipated successor to the almighty Veyron known as the Bugatti Chiron. The new model is expected to be the new fastest car in the world.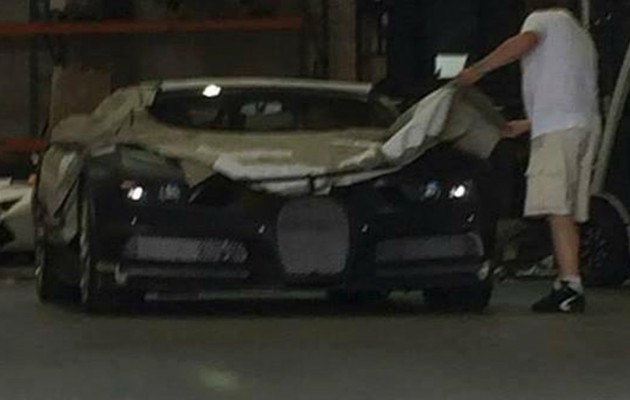 Regardless of the philosophical mumbo jumbo in the video below, there is a definite indication that a new model is coming. The narrator says such things as, "In the endless hunt for speed, the horizon beckons. I go beyond reality". This suggests the new model will be capable of breaking the laws of physics and penetrating through the horizon.
There is plenty of other philosophical clues here, but the main news is there is a new model coming. Up until now Bugatti hasn't officially confirmed anything. A number company execs have hinted a new model is on the way but that's about it.
We have seen strange-looking prototypes out and about on the streets and on the track, some featuring a heavily modified Veyron body while others – including a mule in a spy shot that surfaced in the last 24 hours (above) – wore a prototype version of what is believed to be the Chiron's body.
As far as we know the new model will retain the mighty 8.0-litre W16 engine. From there, things are still a bit hazy. Reports suggest it will come with a hybrid system to boosting power to oblivion. While others say it might get electronic turbochargers instead of the Veyron's four exhaust-driven turbos.
In terms of output, it's anyone's guess really. We can probably expect it to at least trump the last Veyron, which used the Super Sport tune belting out 882kW and 1500Nm. Will it hit the 1000kW megawatt milestone like the Koenigsegg One:1? We'll have to wait and see. Announcing the hashtag #imaginEBugatti suggests more teasers and previews are coming. Stay tuned.