Following the debut of the new Mazda6 at the LA auto show late last year, Mazda has now unveiled the 2018 Mazda6 Tourer wagon version ahead of its debut at the Geneva motor show next month.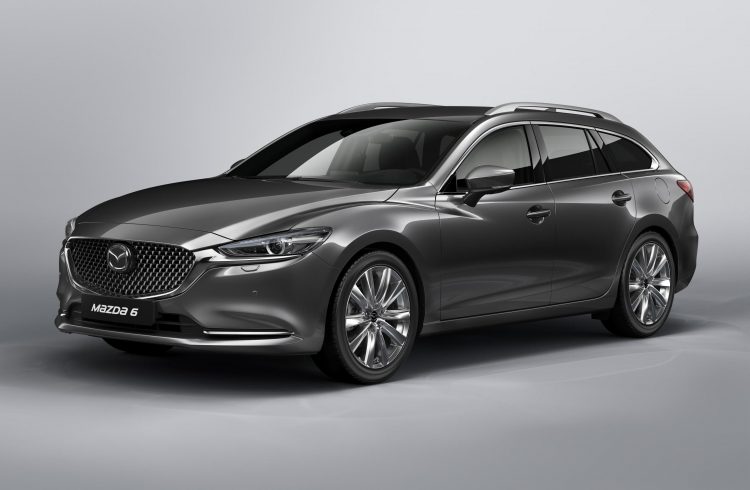 Just a single image of the exterior has been revealed at this stage, but it shows the new-look wagon shape. Underneath it all, Mazda says the new 6 receives the most comprehensive update yet, with enhanced quality in almost every area, and improved driving dynamics and safety.
The design is described as more mature and refined, with a clean front end highlighted by a large yet elegant inverted grille, with slim headlights supported by metallic spears. There's also pouncing front guards to give the 6 an athletic character.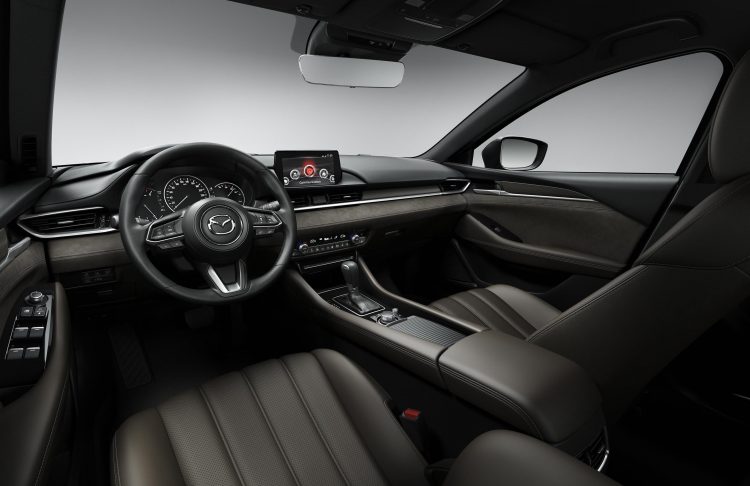 Inside is perhaps even more impressive, with a definite classy character conveyed. There's completely new seating, Mazda says, for improved comfort, and for the upper variants there's some real Sen wood trimming across the dash, while up top is an 8.0-inch MZD infotainment system. Nappa leather and Ultrasuede are also on offer.
Details regarding the engine options for the new Mazda6 Touring haven't been mentioned, but if it's anything like the sedan we could see the first turbo-petrol engine for the wagon. Mazda has confirmed the 2.5-litre turbo will join the sedan range, taken from the latest CX-9. It produces 170kW and 420Nm. There's also the 2.2-litre turbo-diesel and 2.5-litre petrol that could be presented with the wagon.
The new Mazda6 Tourer will be joined by the sedan, as well as the Vision Coupe concept and the next-gen Mazda3-previewing Kai concept at the Geneva show. It all starts on March 6.