Audi has unveiled the design of its 2014 RS5 DTM race car at the Geneva Motor Show. Featuring a re-designed aerodynamics package and an aggressive look, the race car bears an even greater resemblance to the production model RS 5 to its predecessor.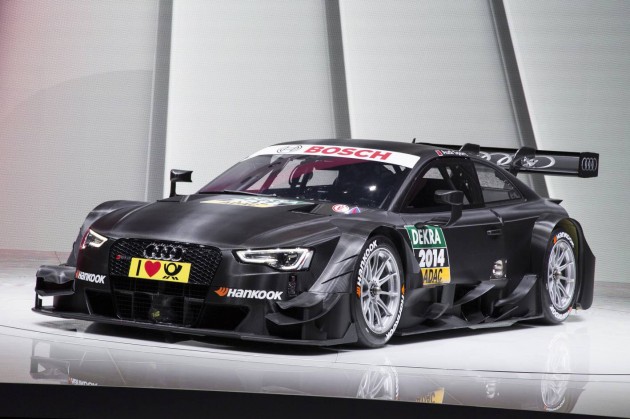 After winning the DTM championship last year, Audi has made an effort to keep improving the design of its race cars. The engineers at Audi have paid attention to the finer details with the company's 2014 DTM entry, to make it even more aerodynamic. Changes include integrating the exterior mirrors into the body and closing in the rear wheel arches.
Audi Sport head of vehicle design Stefabn Aicher said the team had put a lot of work into the new RS5.
"We made suspension modifications to the front and rear axles, from which we expect improvements. In production development, we tackle the challenge of making good cars even better day by day."
Audi has scheduled the RS 5 in for testing at Budapest and the Hockenheimring before driver Mike Rockenfeller and his teammates start the new season at Hockenheim on May 4.