Remember the days when all Lamborghini cars were rear-wheel drive? The company is reportedly planning to go back to its roots and offer a rear-drive version of the Huracan.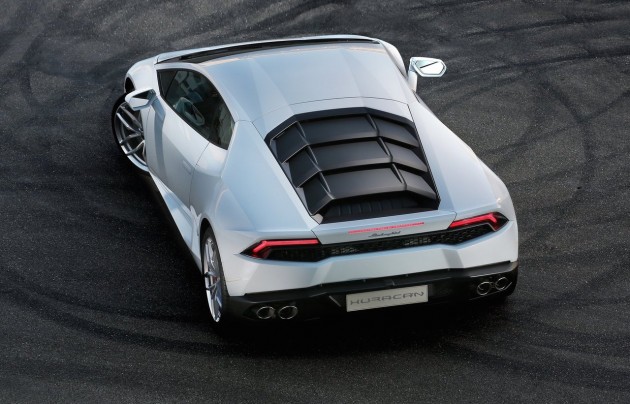 The Huracan is the company's newest model, however, it was introduced about a year ago. So far only a Spyder version has expanded the range. According to an Autocar report though there is a rear-wheel drive version coming soon.
It's reported Lamborghini will show the new rear-drive variant as soon as the upcoming Los Angeles auto show, with market entry said to take place early next year.
Like the various Gallardo LP 550-2 models, which were rear-drive unlike the usual all-wheel drive Gallardo, the 2WD Huracan is likely to be a strict limited edition model. It's also expected to showcase a few enhancements here and there and a somewhat stripped out, lightweight personality.
The Gallardo was the company's most successful vehicle model ever. But, it could soon be overtaken by the new Huracan. In Australia at least the new model has been a hit with customers, potentially down to its lower entry price compared with the equivalent Gallardo predecessor.
So far this year Lamborghini has sold 84 vehicles, with most of these likely to be Huracans. In order to overtake the Gallardo's impressive 14,022 global sales effort, the company will have to keep the Huracan fresh and interesting, with special editions being a surefire way to do that.
If the report turns out to be accurate, the rear-wheel drive Huracan will be revealed at the start of the LA event on November 17 (press day) . We'll keep you updated.