Released late last year, the new 430kW HSV Gen-F GTS is a very powerful sedan straight out of the factory, however, there's always room for improvement.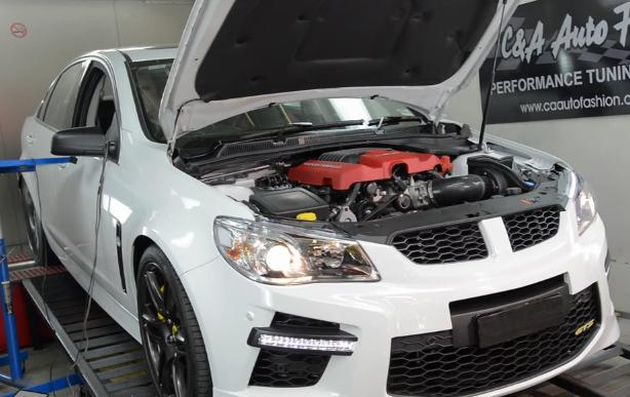 C and A Auto Fashion have just finished upgrading a Gen-F GTS. The only requests the customer had were that it needs be easy to drive (the car is daily driven), and it needs to sip on 98 RON.
Con from C and A Auto Fashion states in the video that they've tested various GEN F GTS's on the dyno, with power figures varying from 310kW to 325kW at the wheels.
This GTS in particular was fitted with a full Di Filippo exhaust system, a custom camshaft that is made to suit the blower, dual valve springs and hardened push rods, uprated fuel injectors, different supercharger pulleys for more boost (13psi up from 9psi), and a set of Higgins CNC ported heads.
As you'll see in the video below, the GTS runs up 490.5kW at the wheels on the first run, and 503kW on the next. Can we have a drive?