If you find your kids are starting to follow in your wheeltracks and have begun the metamorphosis into car freak, then chances are you're starting to think about suitable presents to stash under the tree in a months' time.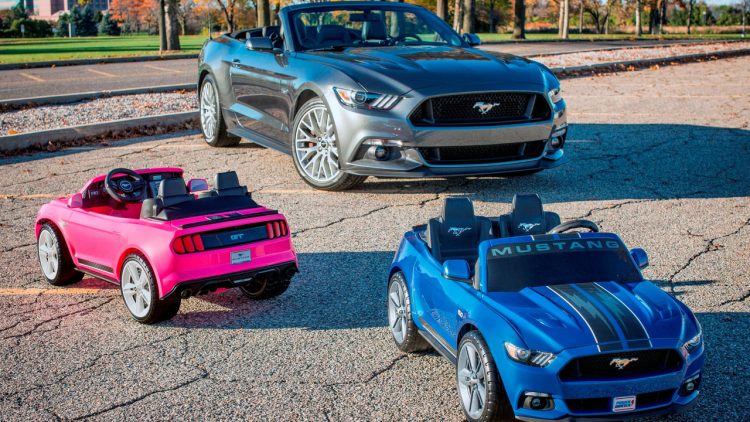 If your spawn is of the blue-blooded variety, then Ford and Fisher-Price may have concocted the perfect prezzie; the Power Wheels Smart Drive Mustang.
A small, electrically-driven toy car for children, the car actually features a sophisticated computer-monitored powertrain that oversees everything from wheelslip to tilt. Just like the real Mustang's DSC system, it will cut power to the (electric) motors to prevent the little tykes from ending upside down. The system is also optimised for "fast starts and short stopping distances".
The car even features speed-dependent noises, a USB port for their favourite tunes and an LED touch-screen to control speed from 1.6-8km/h. It also tells you how much juice the batteries have left. As we can see in the video below, the battery cartridges are replaceable once they become depleted. The kids in the video subject the cars to quite a bit of punishment, but the cars keep on rollin', with no visible damage.
Starting from US$349.99 (about AU$474.84), the Power Wheels Smart Drive is the perfect gift for the pint-sized muscle car fan. If they prefer something a bit more Silicon Valley inspired, there's always the Radio Flyer Tesla Model S.
https://youtu.be/EzwbhnaBX7M