Ever wanted to feel like an early twentieth century gangster? Well here's your chance. Up for sale is this 1928 Ford Tudor rat rod. It features the original steel body and chassis, but as you can see it's been chopped and strengthened quite extensively.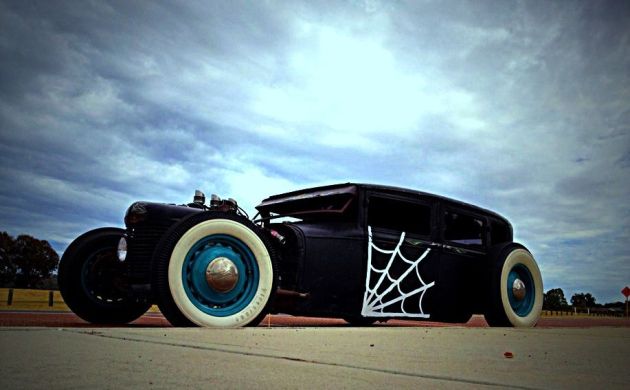 The 3.5-litre (212ci) four-cylinder engine comes from a 1927 Dodge, and is mated to a four-speed automatic from a Holden. The brakes are from a late 1930's truck, and the differential is nine-inch Ford item.
The car is being sold as is, unregistered. The owner states in the advertisement that it was originally built and engineered in NSW, however the car is now located in WA.
The owner is willing to help with transport at the buyer's expense. Asking price for this chopped up piece of work is $28,000 firm. Tommy guns will be thrown in free of charge (not really).
Head over to the original eBay advertisement for more information.