New details of Tesla's sci-fi, fully-electric SUV, the Model X, have surfaced ahead of its market launch on the 29th of this month.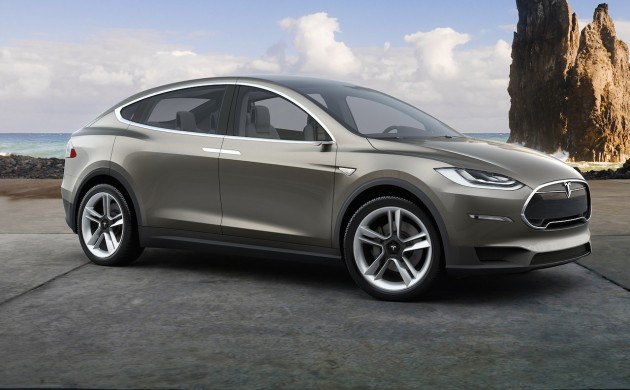 Prices on average will be US$5000 higher than equivalent Model S models with similar drivetrains, which company founder Elon Musk attributes to the "greater size and body complexity". It would be foolhardy to speculate how this difference translates into AUD by the time it lands on our shores, given the fluctuating nature of our currency at the moment.
The lineup will top out with the Signature Series, equipped with a 90kW battery pack like the Model S P90D. It starts at US$132,000. For that outlay, you get 'Autopilot' self-parking, leather seats which cool and heat your backside, and the drawcard 'Falcon Wing' doors.
This follows Musk's recent tweet reconfirming the US$35000 starting price aim for the Model 3, which will be revealed next March. Given the purpose of this vehicle is to democratise Tesla's EV technology into a higher volume vehicle, this will no doubt be of great interest to shareholders.
Australian deliveries for the Model X will start in late 2016 according to the local website.