A special Lexus LS TMG Edition has been spotted testing on the Nurburgring in Germany in the past couple of days, and here we see the prototype sitting inside Toyota Motorsports GmbH facilities.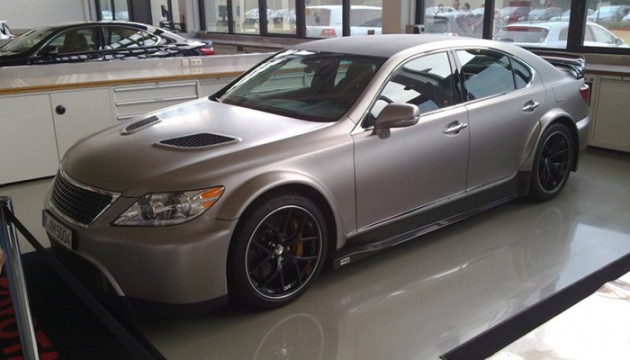 The special Lexus LS TMG edition features an obvious wide-body bodykit with pumped wheel arches, a new, more aerodynamic front bumper bar design, a carbon fibre rear spoiler and an aggressive new bonnet and side skirts.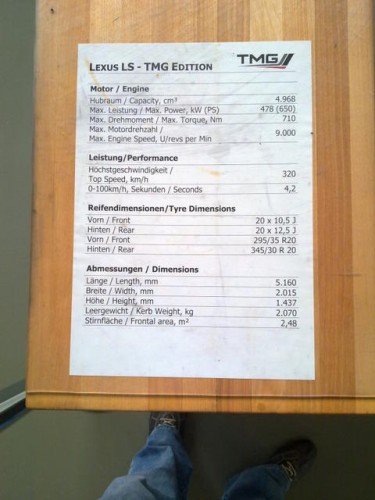 Sitting alongside the Lexus LS TMG Edition was, conveniently, a specifications chart. The photographer of these images – from My IS forums – also managed to capture a shot of the chart well.
According to the chart the Lexus LS TMG Edition features 5.0-litre engine, most likely a V8, which pumps out 478kW of power and 710Nm of torque. Perhaps even more astonishing than those figures is the max engine speed of 9000rpm. This is likely to be a very serious track-focused car or at the most a homologation-type model.
Full details are said to be released at the Lexus LS TMG Edition's official unveiling at the 2011 Tokyo Auto Show in December. We'll keep you updated.
Also check out:
– Lexus LFA GTE spotted