Toyota is keen to put yet another environmental feather in its cap, with this, the 2016 RAV4 Hybrid. It was unveiled at the New York Auto Show currently underway.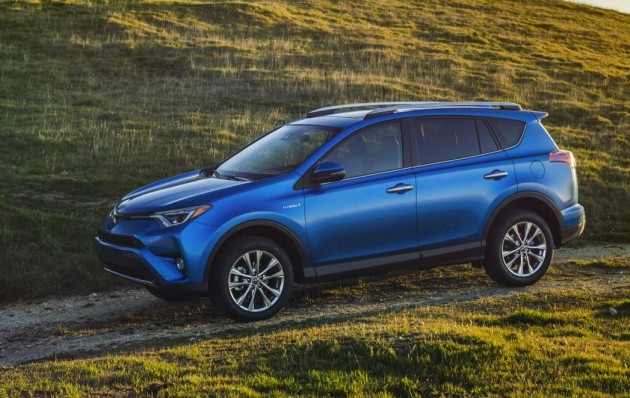 The RAV4 is Toyota's eighth foray into the world of hybrids, coming 15 years after the first Prius rolled onto the market. Given the RAV4 is one of the company's most popular SUVs, it was only a matter of time before a hybrid version came along.
No official figures have been released by Toyota, but the manufacturer is claiming that power is up, and fuel economy better than ever. It's powered by a 2.5-litre four-cylinder engine that's mated to an eCVT transmission and all new on-demand all-wheel-drive system. The system works in combination with an electric motor that channels torque instantly to the rear wheels during slippery conditions.
The exterior adopts the styling of the new RAV4, taking several design cues from the Mirai, Toyota's hydrogen-powered sedan, and has also received an updated interior.
Toyota is cramming quite a few safety features in the latest RAV4, and considering families are the main target audience for this SUV it seems like a very reasonable call. The new RAV4 is equipped with Toyota's first Bird's Eye View Monitor, which captures surroundings with four cameras and fits this into a panorama of the car's surroundings.
The RAV4 Hybrid is set to be offered in two variants, the XLE and Limited, with the conventional petrol-powered lineup having four variants. They are expected to hit showrooms later this year. Australian specs and variant lineup details are yet to be revealed.