The highly-anticipated Alfa Romeo Stelvio has finally been unveiled at the Los Angeles auto show. This is the first Alfa Romeo SUV ever.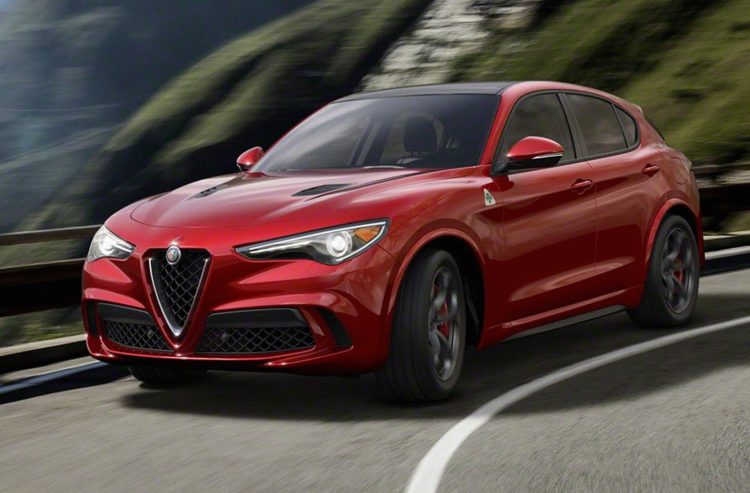 There's been loads of leaked images and prototype spottings but now we finally see the Selvio in all its glory. And as expected, the SUV takes on a similar design language as that adopted by the recent Giulia sedan.
At the front is Alfa's traditional inverted triangular grille surrounded by angry headlights, while the body features many curves and muscular tones. Speaking of muscle, confirmed is a range-topping QV variant.
Yep, a Stelvio Quadrifoglio. It uses the same 2.9-litre twin-turbo V6 as featured in the Giulia QV. The unit produces an epic (for a mid-size SUV) 375kW and 600Nm, resulting in a 0-100km/h time of 4.0 seconds and a top speed of 285km/h.
If outright performance isn't your thing Alfa Romeo will of course be offering other variants, spanning from a base model and a Ti variant. These will be available with a 2.0-litre turbo producing 206kW and 400Nm. A diesel unit is also expected later down the track. Specific engine options for different market regions are yet to be confirmed.
As for the interior, it's pretty much identical to the Giulia's interior. There's a lot going on with protruding dash pieces and body-hugging seats for the QV variant, along with red stitching and a central infotainment display measuring 8.8 inches, or 6.5 in base models.
The new SUV will go on sale in some markets later this year, with a potential Australian debut not likely until after the Giulia launches here in February.